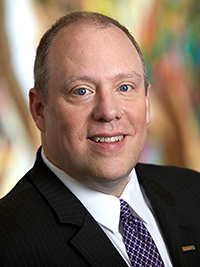 The law school is extraordinarily grateful to Sam and Lexy Lionel for a gift of $1 million to create a new Reid-Lionel Scholarship Fund in recognition of Senator Harry Reid.
In keeping with Senator Reid's commitment to Nevada and the nation, this new endowed fund will provide financial support for students, known as Reid-Lionel Scholars, at the UNLV William S. Boyd School of Law. Reid-Lionel Scholars will have a demonstrated commitment to public service as shown by prior work experience in the public or non-profit sector, history of volunteerism or commitment to public service law as demonstrated in the classroom or through extra-curricular activities. These new Reid-Lionel Scholars will ensure that Sam and Senator Reid's legacy of leadership and service continue into future generations.
Sam's career is extraordinary. His earliest clients included Howard Hughes and Kirk Kerkorian, and in 1967, he helped found Lionel Sawyer & Collins, which became one of the most renowned firms in Nevada history. Sam was part of a contingent that attempted to bring Nevada a legal institution long before Boyd was ever on the drawing board.
"Several of us tried over and over to start a law school many years ago, and we weren't successful," Sam said. "We now have [Boyd Law] because people like Bill Boyd, (the late) Jim Rogers, and others were so dedicated and determined to start this and make it work."
Over the years, Sam and Lexy have regularly supported Boyd through financial contributions that fund student scholarships, as well as other philanthropic endeavors, naming the Nevada Law Journal room. And, in 2016, the Lionels established the Samuel Lionel Professorship in Intellectual Property, a position currently held by Boyd professor Marketa Trimble. Most recently, they founded the LaFrance-Trimble Award, which is named after Trimble and fellow Boyd Law professor Mary LaFrance and presented annually to the outstanding graduate in the intellectual property concentration.
"I get to present the award, and I'm there at the podium with my husband, and I look out at all the graduates, their family members, the faculty members, and judges, and I'm just elated," said Lexy Lionel, who owns the award-winning company Nannies & Housekeepers USA. "There is so much joy being able to be part of all of that."
And as Sam continues to leave his indelible mark on the legal pro­fession, some 65 years after passing the Nevada Bar in 1954, he and Lexy will con­tinue to do whatever they can to support the state's only law school and ensure that it consistently produces quality law­yers — lawyers who someday will have a chance to leave their own mark on the Silver State's legal industry.
"I give to create a better law school, have better students, and secure better teachers, all with the end result of having better lawyers here in Nevada," Sam says. "Over the past 21 years, the law school has come a long way. We're proud of it, and many of us remain dedicated to its future success."
Best,
Dan
Dean & Richard J. Morgan Professor of Law
daniel.hamilton@unlv.edu