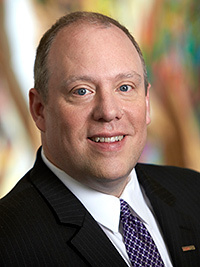 I want to recognize the important work of the University Legal Services Project, a collaboration between UNLV and the College of Southern Nevada. The Project is led by ULS Fellow Michael Shamoon '19, and is part of the Thomas and Mack Immigration Clinic at the Thomas and Mack Legal Clinics. The Project represents students, staff, and family members at these institutions seeking immigration counsel and DACA renewals. I want to thank Michael for his exceptional work. Some highlights:
The ULS Project has conducted over 149 legal consultations and representations. Of these clients, 78 were UNLV students, staff, or family members and 71 were CSN students, staff, or family members.
74 people have been assisted in renewing their DACA permits.
In 2020, ULS quickly transitioned to providing all of their services remotely. Since then, they have completed most consultations and representations entirely remotely, and continue to provide uninterrupted services to UNLV and CSN students, staff, and their family members.
We thank the UNLV Immigration Clinic, its Director and Joyce Mack Professor of Law, Michael Kagan, all those who have generously donated to the ULS Project, and the ongoing support of UNLV President Keith Whitfield and CSN President Federico Zaragosa.
More congratulations to 3L Dylan Lawter who, along with alum Paige Hall '20, and under the supervision of Michael Wall at Hutchison & Steffen, argued a pro bono appeal before the Nevada Court of Appeals. Thanks to Professor Anne Traum and her Appellate Pro Bono class, for providing this meaningful opportunity to Boyd students.
Be well,
Dan
Dean & Richard J. Morgan Professor of Law
daniel.hamilton@unlv.edu