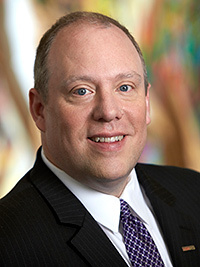 This week, we were honored to present a keynote talk by Congressman James E. Clyburn, the Majority Whip and the third-ranking Democrat in the United States House of Representatives. This event was a continuation of the series Black in America - Addressing Inequality: Securing Civil and Political Rights, as part of the Senator Harry Reid Civic Dialogue Program at UNLV Boyd School of Law. Senator Reid is the Distinguished Fellow in Law and Policy at Boyd, and this Program brings leading public officials, journalists, academics and thought leaders to the law school. This event produced terrific discussion of critical issues and I am grateful to Congressman Clyburn and Senator Reid for providing this opportunity to students, faculty, and the Boyd community.

On Monday, the Nevada Independent ran an article that featured Assemblyman, and Director of the UNLV Health Law Program and Judge Jack and Lulu Lehman Professor of Law here at Boyd, David Orentlicher. The article focused on Professor Orentlicher's stance on several pressing issues including healthcare, taxes, and election and criminal justice reform. We are proud to have him as a member of our faculty and excited to see the work he will accomplish in his new role. You can read more about Professor Orentlicher here.
Congratulations to alum, Daniel Gobaud '14, who was recognized by the American Bar Association Standing Committee on Pro Bono and Public Service as an ABA Free Legal Answers 2020 Pro Bono Leader. This honor recognizes attorneys who provide extraordinary pro bono services by answering civil legal questions at no cost, through the ABA Free Legal Answers Program, an online service that ensures tens of thousands of low-income individuals across the country receive legal help.
Be well,
Dan
Dean & Richard J. Morgan Professor of Law
daniel.hamilton@unlv.edu