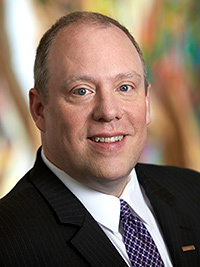 Today the law school hosted a terrific symposium organized by the Nevada Law Journal, as a companion to this year's NLJ White Paper: "The Elephant in Nevada's Hotel Rooms: Social Consumption of Recreational Marijuana, a Survey of Laws, Issues, and Solutions." You can read the White Paper here. The symposium featured law school faculty, members of the Gaming Control Board, leaders from the Nevada legislature, lawyers in the field from around the country, and scholars from the Brookings Institution.
I particularly want to thank Karl Racine, Attorney Journal for the District of Columbia, who joined us to deliver the keynote talk. I also want to extend my gratitude to Congresswoman Dina Titus and Chief Justice Michael Douglas for also joining us and delivering welcoming remarks. The Nevada Supreme Court has been an integral partner as we have worked to develop the White Paper, and we are grateful to the Supreme Court for their leadership and their great support of the law school.
Each year in its White Paper, the NLJ explores an issue of importance to Nevada law, and I am grateful to Editor-in-Chief Rebecca Crooker, Symposium Editor Molly Higgins, as well as Student Editors Brent Resh and Alysa Grimes. The NLJ has once again produced a terrific White Paper that is first rate scholarship and is also a very helpful document for the Bench and Bar.
The issue of marijuana consumption, particularly in public and in casinos, is one that cuts across state and federal law, and Nevada faces critical policy questions around these issues. I applaud the NLJ for its authoritative work on this significant topic. I know the White Paper will be essential reading for those interested in this burgeoning area of law, and for legislators at the upcoming meetings of the Nevada Assembly and Senate.
Best,
Dan
Dean & Richard J. Morgan Professor of Law
daniel.hamilton@unlv.edu
facebook.com/DeanDanHamilton