From Dean Dan - September 20, 2019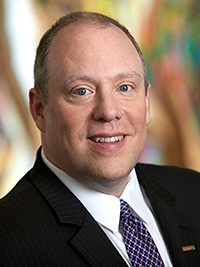 Every year since 1998, the Southern Nevada Association of Women Attorneys (SNAWA) has been a terrific partner with the law school. SNAWA has provided scholarships to our student leaders, and I am delighted to congratulate this year's scholarship recipients: Julia Armendariz, Khaylia DeCaires, Myrra Dvorak, Theresa Guerra, Ashley Hulbert, and Skylar Arakawa-Pamphilon. SNAWA's 7th Annual Justice Miriam Shearing Gala is on September 24, and this year honors from the Nevada Supreme Court: Justice Elissa Cadish, Justice Kris Pickering, Justice Abbi Silver, and Justice Lidia Stiglich. Tickets are available through the organization's website.
Thank you to SNAWA members, the board, and President Stacy Rocheleau for their ongoing generosity and support of our students.
Best,
Dan
Dean & Richard J. Morgan Professor of Law
daniel.hamilton@unlv.edu