From Dean Dan - September 6, 2019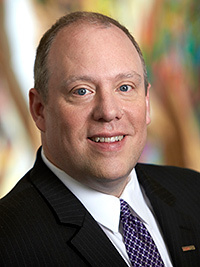 We are fortunate to once again partner with Senator Harry Reid, Distinguished Fellow in Law and Policy, to bring an important and timely conversation to UNLV and Las Vegas. On Thursday, September 26, 2019, we will host Islam in America, a discussion with legal, social justice, immigration and foreign policy experts examining the historical and modern-day experiences of Muslims in the United States. The panel will be moderated by National Public Radio (NPR) National Correspondent, Leila Fadel. Panelists include:
Sahar Aziz (Professor of Law and Chancellor's Social Justice Scholar at Rutgers University Law School)
Mahir Hussein (President of UNLV Muslim Student Association)
Michael Kagan (UNLV Joyce Mack Professor of Law and Director of the UNLV Immigration Clinic)
Farhana Khera (President and Founder of Muslim Advocates)
Dr. Farid Senzai (Professor of Political Science at Santa Clara University and Founder of the Center for Global Policy)
This talk is scheduled for 4 p.m. at the Cohen Theater in UNLV's Student Union. The discussion is free and open to the public, but seating is limited and registration is required. Please click here to RSVP.
I hope you can join us for an afternoon of thoughtful dialogue and discussion.
Best,
Dan
Dean & Richard J. Morgan Professor of Law
daniel.hamilton@unlv.edu