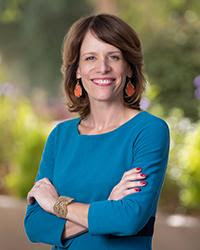 Today it is my great pleasure to thank two of Boyd Law's longtime supporters, Sam and Lexy Lionel, for their generous gift of $1 million to establish the Samuel S. Lionel Externship Program. This endowment not only supports our students as they gain practical experience in our externship program but also recognizes Mr. Lionel's significant and lasting contributions to the Las Vegas legal community.
Since its founding Boyd Law has recognized the importance of both fostering students' engagement with the communities we serve and ensuring that our students are prepared to practice in an environment where change is the norm. Boyd externships are elective experiential learning courses that integrate class work with real-world experience and help students accomplish these dual goals. Boyd students who participate in externships develop practice skills and an appreciation for the professional roles and ethical obligations of attorneys in the context of real-world issues. Students gain a deeper understanding of law and see first-hand how the law is applied while working under the direct supervision of lawyers and judges in a variety of settings. They develop relationships and work with leaders in the judiciary, in state and local government, and in public interest settings. 80% of Boyd law students participate in our externship program and it is yet another way that our law school is on the cutting edge of legal education.
The law school's Samuel S. Lionel Externship Program will continue to be directed by Professor Dawn Nielsen, a Boyd alum with a deep commitment to experiential legal education. Thanks to the Lionels' continued generosity and under Professor Nielsen's leadership, the law school will now be able to enhance program offerings, hire Lionel Fellows to assist with the classroom component of the program, and provide scholarships to students in placements serving underrepresented communities throughout Nevada.
This gift builds upon the Lionels' ongoing support of the law school through the Samuel S. Lionel Professorship in Intellectual Property Law, the Reid-Lionel Scholarship, the LaFrance Trimble student achievement award, and many other contributions. The Lionels' grace, friendship, and guidance has meant so much to the law school. Thank you, Sam and Lexy, for everything you have done and continue to do for the Boyd School of Law. Your investment in the law school allows us to give our students the kind of legal education that will enable them to better serve our community and our state and we are incredibly grateful for your support.