Friday, November 12, 2021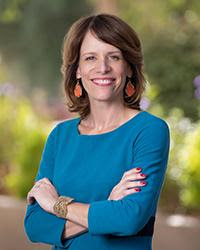 The Society of Advocates (SOA) at the Boyd School of law is an organization whose members represent the school in interscholastic competitions throughout the United States. SOA sends teams to a variety of competitions every year: appellate advocacy competitions, where students argue issues before a simulated United States Circuit or Supreme Court panel; client counseling competitions, where students conduct an interview with a client and explain how they would proceed in the hypothetical situation; negotiation competitions, where students negotiate a legal problem with another team to achieve a favorable outcome for their client; and mock trial competitions, where students work in teams to prepare for and argue a hypothetical trial.
Boyd's participation and success in these competitions has an effect at both the local and national level. SOA students receive advanced training in oral advocacy and trial skills, negotiation and counseling skills, and complex analysis and writing. This scholastic preparation then transfers to the work students do when they begin to practice. Our students have the confidence and experience to formulate complex arguments, competently advise a client, and negotiate effectively on behalf of a client. And, thanks to many attorneys in the community who volunteer their time to coach our students and judge our competitions, Boyd students also benefit from the expertise and experience of those practitioners and develop valuable relationships and networks that serve them well in practice. Nationally, Boyd's success at these competitions has enhanced our reputation as a strong school that produces highly qualified attorneys who are prepared to practice.
Last month, students competed in our 23rd Annual Client Counseling Competition. 2Ls Andrew Cash and Maria Thompson took first place in the competition, and 2Ls Jack Silvestri and Isaac Mathis were a close second. I want to thank our final round judges, Andrew Craner, Ann Morgan, and Steve Parsons for donating their time to the competition and for providing helpful feedback and advice to our final round competitors. Thanks also to our SOA student co-chairs Maddy Hinkel and Jessica Phipps, SOA Faculty Advisor Jennifer Cutshall, and to all of the students, volunteer judges, faculty, and staff who made this event a success. Andrew and Maria will now work with professors in our Saltman Center for Conflict Resolution to prepare to represent the law school at the ABA's Regional Client Counselling Competition, which will be held at Boyd next spring. You can read more about all of the exciting things happening at the Saltman Center here.
Congratulations to all of the competitors and good luck to Andrew and Maria next spring!