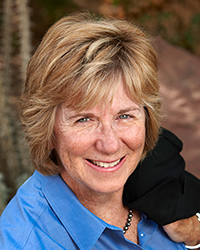 What is the most significant issue facing your field, and what are you doing about it?
The #MeToo movement demonstrates that sexual and gender-based harassment is the most significant issue in employment discrimination. I am a member of UNLEASH Equality, whose purpose is to educate the public and influence harassment law. In May, we publish a joint online symposium in the Yale Law Forum and the Stanford Law Review Online. My article, Remembering Masculinity, addresses egregious harassment that men and boys suffer in workplaces and schools at the hands of other men and boys. It posits that our society normalizes male-on-male harassment as horseplay, and we fail to understand that same-sex harassment occurs to enhance the perpetrators' sense of masculinity and because of the victims' failure to conform to gender stereotypes; it should therefore be illegal under Title VII of the Civil Rights Act.
What is an important project you are now working on?
I am editing a book that will be part of the Feminist Judgments Project, which rewrites court opinions from a feminist perspective. This book will include 15 rewritten opinions in employment discrimination law. A commentary will explain each opinion, and how it would have changed the law. My co-editor and I are conducting a workshop this month at Boyd School of Law for authors and commentators. During the workshop, BSL hosts a public lecture on April 20 that is sponsored by the Workplace Law Program. Vicki Schultz, Ford Foundation Professor of Law and Social Sciences at Yale Law School, will speak on Reconceptualizing Sexual Harassment, Again.
How does your research influence your teaching and vice versa?
One example is my Gender and Lawyers Project. Last year I traveled to Chile and Spain to interview lawyers to examine gender and its effects on lawyers' working conditions. I found that despite excellent laws protecting women workers and families, female lawyers suffer discrimination in the workplace, and male lawyers are discouraged from taking paternity leave. I am currently teaching a seminar on gender and lawyers, and my students are interviewing lawyers in Las Vegas, and learning about the challenges that gender presents in legal workplaces here, as well as individuals' strategies to assure equal treatment at work while also caring for their families.