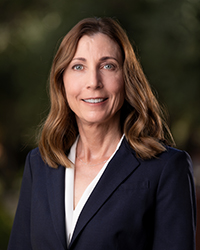 Tell us about the Boyd Externship Program.
Externships are the primary experiential opportunity for students outside of the classroom. More than 70% of the graduating class of 2021 enrolled in at least one externship, which is an incredible statistic considering the challenges faced by students and the supervisors at externship sites when legal work and the courts transitioned to remote during the first year of the pandemic. Students in that graduating class externed at 184 placements and worked more than 37,260 field hours in judicial, public interest, government, legislative, and congressional externships. Our program currently offers over 100 approved placements throughout Nevada and each semester several students also work in placements outside of the state. Externships provide students the opportunity to learn from practice, explore different areas of interest, develop a sense of professional identity through reflective practice, and build mentoring relationships within the legal community while earning academic credit. We could not do this without the continued support of our community partners who provide these placements and supervise and mentor our students each semester. Externships also help students secure post-graduation employment because employers value the legal and professional skills students develop during their externships and some employers routinely hire from their extern pool.
Where have students externed outside Nevada?
Over the past year, students have externed, remotely or in-person, with the Office of the General Counsel for NASA at Cape Canaveral at the Kennedy Space Center; the Environmental Law Institute in Washington, D.C.; the U.S. Equal Employment Opportunity Commission (EEOC) in Phoenix; the Affordable Housing Advocate in San Diego; the American Federation of State, County & Municipal Employees (AFSCME) in Washington, D.C.; the Georgia Resource Center; the Rocky Mountain Innocence Center in Utah (in conjunction with the Innocence Center of Nevada); and with judges in Texas, Illinois, and Oregon. Next semester, students will extern with the Department of Justice Environmental & Natural Resources Division in Washington, D.C., the U.S. Equal Employment Opportunity Commission (EEOC) in Los Angeles, and the Wyoming Office of Guardian ad Litem.
What's the most exciting thing you are working on right now?
Developing new externship opportunities for students. There are five new placements for the upcoming spring semester and students have already applied for those positions. Another exciting opportunity is in the area of rural indigent defense. The Nevada Department of Indigent Defense Services received a grant from the State Bar of Nevada to provide stipends to four law students (two in 2022 and two in 2023) to work with state or county public defender offices in rural communities in Nevada. The stipend will help cover the student's living expenses while they reside and work in rural counties for 8-10 weeks during the summer. Students may apply for this opportunity as either an externship (for credits) or an internship (not for credits). More information will be forthcoming as we finalize the application process.