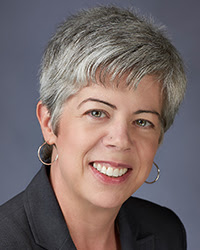 What's the most important thing you are working on right now?
As Director of the Family Justice Clinic (FJC), most important is working with my clinic students on the Sex/Gender Diversity and Access to Justice Project (SEGDA 2J). The FJC launched SEGDA 2J in Spring 2019 to increase access to justice for children with diverse gender identities and expressions in the Clark County school district. This semester we expanded the program to include work with adults, and – with our community partner, Gender Justice Nevada – rolled out two new initiatives: a community clinic where supervised students provide clients with legal assistance and resources, and the Pride 2019 Legal Needs Assessment, where students collected over 200 survey responses. These initiatives have made great inroads to serving folks who are particularly vulnerable yet underserved, while providing students with unique experiences in community lawyering.
What is the most significant issue facing your field and how should it be addressed?
The most significant issues facing sex/gender diverse communities boil down to social stigma and the criminalization of poverty. Transgender individuals – including children – are vastly over-represented among the poor and the homeless, including here in Las Vegas. The need for safety from family, community, police, and from other forms of social and institutional violence is paramount. Those who are of color, and who are engaged in sex work are especially vulnerable. Therefore, working towards the elimination of poverty and the use of criminal sanctions to address social problems, along with addressing other manifestations of stigma and bias, is essential for the empowerment of sex/gender diverse individuals and communities. Some immediate and urgently needed steps we can take include creating stronger enforcement mechanisms for Nevada's antidiscrimination laws and Nevada laws that require safe schools for students with diverse gender identities and expressions. We must also decouple sex work from trafficking and decriminalize prostitution, and stop efforts in Las Vegas to criminalize homelessness.
What have you read, listened to, or watched recently that has influenced you or your work?
The podcast Healing Justice, which describes itself as "a community of practice in collective healing and social change" is a very positive influence in recent months. Working with clients who have been traumatized by violence and other injustices is challenging to process. Secondary trauma and burnout are very present risks for practitioners. But healing through social justice work is also possible. This podcast provides support through relevant conversations and practice ideas that provoke self-reflection and positive self/community care. Listening to it encouraged me to make more space in my clinic seminar to talk about these issues. This semester we also held a "self-care moment" each week, where students shared practices they found helpful in relieving stress – from music and meditation, to practices for setting the week's priorities.
What is it about being a law school professor that inspires or motivates you?
My students. They are part of the future of the legal profession, and hopefully of a more just and compassionate world. In my short time with them, I hope to share a vision of social justice lawyering that will inspire, motivate, and empower them. I also hope to learn from their fresh eyes. Together we get to change the world a little bit every semester. These opportunities keep me motivated and excited for each new class.