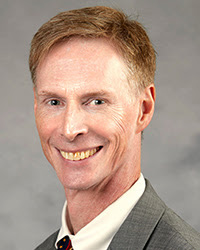 What's the most important thing you are working on right now?
Building the Climate and Sustainability Law Project at Boyd. We develop legal tools to combat climate change. So far, we have provided legal research and policy recommendations to Nevada's Office of the Attorney General, to support Nevada's 2020 State Climate Strategy. Second, we published model laws, through Legal Pathways to Deep Decarbonization, to reduce legal barriers to building hydrogen fueling stations for hydrogen fuel cell trucks and buses. I hope to raise money to increase the scope and pace of our work.
What is the most significant issue facing your field and how should it be addressed?
How do we transform large systems in our society (e.g., transportation, buildings, power generation, industry) to reduce greenhouse gas emissions and avoid the worst consequences of climate change? The answer is a concerted effort at all levels of government, and private enterprise to reduce carbon emissions and adapt to changes we can't avoid. Law and lawyers play a critical part.
Which of your recent books or articles should I read?
Nevada's 2020 State Climate Strategy. This is the work of 10 working groups and 60 people. I was honored to be a part of it.