Friday, February 25, 2022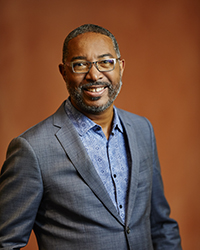 What is your most recent scholarly work?
My co-edited anthology, FIGHT THE POWER!: LAW AND POLICY THROUGH HIP-HOP SONGS just released through Cambridge University Press. It provides insightful and accessible analyses of songs by L.L. Cool J., Young M.A., N.W.A., Childish Gambino, and more. We will get to have a DJ in our Book Talks!
I am currently working on a critique of pretextual policing, with help from UNLV Boyd '23 students Shaelyn Dieter, Mia Perez & Nick Wolfram. I will publish scholarly articles on why the practice of targeting people as serious criminals without justification and then arresting and searching them for being jaywalkers is unfair. The Program on Race, Gender & Policing will also talk with legislators about how Nevada might address this problem.

What is it about being a law school professor that inspires or motivates you?
I am especially proud to be at a school where we have courses like Law & Inequality. I get to collaborate with Professors Chang, Hanan, Howarth, and Rolnick (as well as Alfa Alemayehu '21 and Carla Bywaters '24) to run the course. Over a dozen of our faculty colleagues have helped guide the discussions. While the course provides a critique of past policing practices, we continue to bend over backwards to make space for conservative voices in the discussions. I believe that all of our Alumns will appreciate having had the opportunity to prepare to be community leaders on important topics like this.