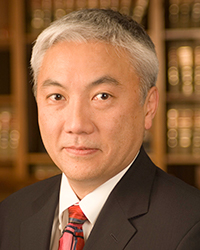 What have you read, listened to, or watched recently that has influenced you or your work?
The three most recent items are: (1) finally reading Malcolm Gladwell's "Talking to Strangers" reflecting his interpretation of reported conversations between or statements of figures and people from many stations in life; (2) listening to a YouTube clip of Tom Waits singing "Take One Last Look" and appreciating the moments in time that we will never get back; and (3) watching the major league baseball playoffs as a reminder that the person calling balls and strikes should use the same strike zone for the entire game and for all batters. Everyone wants their side of the story to be heard, their time to be valued, and their treatment to be fair.
What is the most significant issue facing your field today?
Other than student loan discharges, it's non-debtor releases and forum shopping. Chapter 11 cases are being filed in courts that are more likely to approve releases for parties who do not file their own bankruptcy cases. (Purdue Pharma, Boy Scouts of America, and U.S.A. Gymnastics are current examples.) Instead, well-heeled individuals and entities contribute funds essential to implement Chapter 11 plans in exchange for broad releases of personal liability from serious claims. If approved, these non-debtor releases will be binding even on creditors who do not agree to the Chapter 11 plan, and who otherwise would never agree to release the non-debtor parties from their potential personal liability. The validity of non-debtor releases varies from federal circuit to federal circuit. As a result, bankruptcy venue statutes are being used to file Chapter 11 cases in the most favorable circuit. While Congress has exclusive authority to enact uniform bankruptcy laws, forum shopping strategies attempt to ensure that the results in such cases are anything but uniform.

When students ask you what they should read outside the required textbooks and other law-related books, what do you suggest?
Law is a fascinating discipline, but it's not everything. So if a law student ever asks, my unsurprising suggestion would be to read and read critically about everything else you can, including subjects that initially might not seem interesting. Be informed and be engaged. If you must read about law-related topics, choose something outside of your anticipated area of concentration. It will improve your ability to explain how the law works and give you more credibility as an advocate. Just remember, ignorance isn't bliss; it's just ignorant. And that impresses no one.
What's the most important thing you are working on right now?
The case right in front of me.