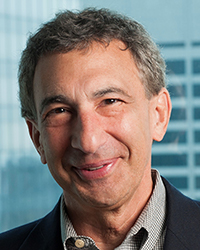 What is the most important thing you are working on now?
Of late, I've been focused on the recently released Fifth Edition of my treatise on entertainment law – cleverly titled Siegel on Entertainment Law. The book was first published in 1989 – nine years before Boyd was founded! I served as editor-in-chief of the first four editions, leading some people to comment that both the books and I had been around for a very long time (as someone once put it, since the Dead Sea was just feeling ill)! The content has evolved dramatically over the past 30 years. Indeed, few if any industries have been as significantly and as pervasively impacted upon by the new and emerging technologies as the entertainment business. In fact, the first edition made only occasional and passing references to the internet in its nine chapters comprising 475 pages. This latest version features 13 chapters written by 19 authors and co-authors and contains more than 1,400 pages. It is, given the ambitious title of the book, a rather comprehensive work. We are doing a book launch on November 6, 2018 at Boyd from 8:30 a.m. to 12:30 p.m. that I'm really excited about. You can email Melissa Tom (tomm@gtlaw.com) for more information.
Sounds like Entertainment Law doesn't leave much time for any other entertainment. Is that wrong?
Absolutely! As I am retired from the practice of law, I am able to engage in hobbies like amateur radio, riding my Harley, travel, and my early American stamp collection. I have the time to give back to the community, by volunteering with the Animal Foundation and the Nevada SPCA. I'm also a big fan of the theater and the American songbook. I have a very musical ear, but I can't carry a tune in a wheelbarrow.