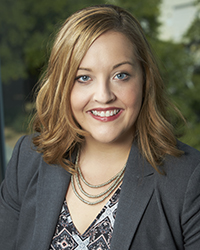 What is the most significant issue facing your field and how should it be addressed?
In my opinion, the most important issue facing the legal writing and research academy is the continued struggle for equity in status, pay, and job security for professors in this field. We are fortunate here at Boyd that our faculty and leadership are incredibly supportive of our Lawyering Process Program and have supported a transition to equity in status for our Lawyering Process faculty. This support, and the ability it gives our Lawyering Process faculty to engage in important scholarship and research, is one of the main reasons our program is ranked #1 by US News & World Report. Having recently been elected the Chair of the American Association of Law Schools Section on Legal Writing, Reasoning, and Research, I am looking forward to using my platform to continue to support others in my field by advancing their scholarship and working toward equity with their faculty peers.
How does your research and scholarship influence your teaching and service and vice versa?
I try to be intentional about positioning my scholarship at the intersection of legal theory and legal skills. In this way, my scholarship can help advance the dialogue in my field, while also demonstrating that high-level scholarship can provide helpful insights to the bench and bar. For example, my latest article about legal narrative (published in the Nevada Law Journal), was recently cited by the Appellate Court of Illinois.

How do you approach teaching your favorite topics? Your least favorite?
I feel incredibly fortunate to have the opportunity to teach any topic. They all become favorites throughout the court of the semester. That said, I've really enjoyed the challenges associated with teaching in different formats throughout the course of the pandemic. Teaching online and in hy-flex/in person formats forces me to reconsider my approach to teaching the subject, and refreshes my approach.