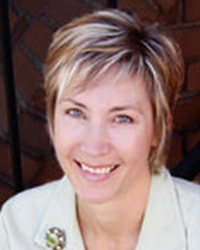 What is important about mediation right now?
I think we are in a moment when conflict resolution and mediation are very important in our state and in our country. In many ways, we have stopped talking to each other. Large institutions like the United States Congress have lost the ability to find common ground. I think there is a huge value in dialogue and it's such a pleasure to introduce various constructive communication techniques to law students and attorneys.
We are also in an important moment in Nevada as there have been some new mediation programs at the state and local levels here. Other states have more quickly and enthusiastically embraced mediation, but Nevada is getting there and there will be a growing need for trained mediators. That's one reason I'm so pleased to be teaching Mediation to students at Boyd.
You have spent almost your entire life in Nevada. How has the state changed in the time you have been here?
I grew up in Reno which for years had been a small Western town with an economy heavily invested in the gaming industry. Now the economy and the population have grown and diversified so much that today's Nevada looks a lot different than the Nevada I grew up in. This creates new opportunities for lawyers.
Where do you see as the challenges for the legal profession and the state of Nevada?
Nevada lawyers will confront an increasingly diverse economy, just look at the new businesses that have started or will start soon — such as Google, Tesla, and the Raiders. Lawyers will continue to be needed for matters associated with these and other businesses. They will need skills to work with a diverse client base and the varied experiences and challenges they bring.