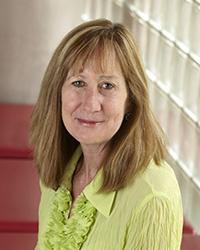 What's the most important thing you are working on right now?
Over the last two years Congress has been pushing out targeted economic relief to the pandemic through the tax system. To ensure the economic wellbeing of families the IRS has delivered hundreds of billions of dollars in fully refundable tax credits including Economic Impact Payments and monthly Child Tax Credit payments. I have been working with passion warriors for tax justice including many Congressional representatives across the country to make sure all our kids and their families receive these critical dollars. And it worked, in 2021 childhood poverty dropped by 40% because families used these funds to pay for food, utilities, clothing, rent, and school supplies. Tragically, Congress has not yet extended the enhanced Child Tax Credit to 2022 and in January we saw childhood poverty once again soar. The pandemic was a perfect storm, but Congress' economic response demonstrated that childhood poverty is a policy choice. I am working to ensure we choose our children's wellbeing.

What is the most significant issue facing your field and how should it be addressed?
For decades members of Congress have asked the IRS to do more with less. This has been especially true during the COVID-19 crisis. As a result of lack of resources, including severe understaffing and antiquated computer systems, the IRS struggles to do its job. There are over twenty million unprocessed tax returns and unopened taxpayer correspondence at the IRS resulting in unjust assessments of tax deficiencies, penalties, and interest. At the same time, as much as a trillion dollars in tax liabilities due to the US Treasury goes uncollected each year because the IRS doesn't have the personnel to audit the wealthiest households. If nothing is done, the annual "tax gap" is expected to increase to $7 trillion in 2029. My recent scholarship has focused on this administrative injustice especially how it disproportionately hurts communities of color while bolstering the wealth of white households.
Which of your recent articles should I read?
I have written about each of the topics above and welcome anyone interested in learning more about these issues to access my scholarship (and follow me on #TaxTwitter for real time tax law updates @narfnampil (Top 100 Tax Accounts to Follow in 2021-2022 (Forbes))).
As for my most recent article, I hope the Boyd Law Community will read and enjoy my short essay memorializing Senator Harry Reid's life of purpose, his phenomenal service to America, Nevada, and UNLV.