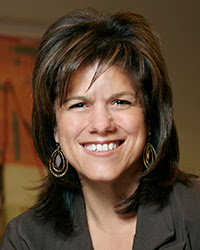 What's the most important thing you are working on right now?
The most important thing I am working on is helping to ensure children's rights are protected during the pandemic - including both the right of children to have a voice in court and the educational rights of children with disabilities. I have adapted the Kids' Court School program for remote delivery to provide child witnesses education about the judicial process and learn strategies to reduce system-related stress during testimony, even when the UNLV campus was closed. In addition, I continue to work with students in the Educational Advocacy Clinic to ensure that the education and services afforded to children with disabilities under the Individuals with Disabilities Education Act (IDEA), continue to be provided during remote learning, which frankly, has been quite challenging.
How does your research and scholarship influence your teaching and service and vice versa?
My research is focused on examining the capabilities and limitations of children and youth in the legal system, as well as the emotional impact of participation in the process. This research directly and significantly impacts my teaching and service. I developed the Kids' Court School in response to my research and scholarship post the McMartin Preschool trial 30 years ago. I then brought this program to Boyd 18 years ago and since then Boyd students have participated in the Kids' Court School. Students learn best practices for educating children about the judicial process and questioning child witnesses. The Kids' Court School has taught over 1,600 children and youth to date. And in turn, the Kids' Court School program continues to influence my scholarship.
What is it about being a law school professor that inspires or motivates you?
My biggest inspiration and motivation by far are my students! As I am finishing my 21st year as a professor at UNLV, I am extremely grateful for the students that I have had the privilege to teach and mentor, both in the Kids' Court School and in the Education Advocacy Clinic. I am truly inspired by my students and take great pride in seeing them become such staunch advocates for children's rights. In addition, students' commitment and enthusiasm in this work motivate me to continually "up my game" in giving a voice to children in the legal system.