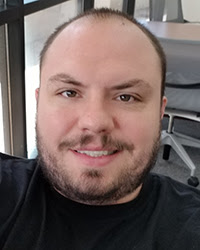 It's quite a trek from your native Rhode Island to Nevada. Why did you make it?
I came to Las Vegas for economic opportunities and a change of scenery. The weather in New England is notoriously rough and years later I am still thankful to be living in such a beautiful desert. As for economic opportunities, I cannot imagine having lived the interesting life or experiencing the crazy career I have if I stayed in "The Ocean State."
You've been a dealer at the World Series of Poker. Is it just another gig, or is there something special about it?
Dealing at the world series is definitely an interesting and special experience. Depending on how much effort you put into it, being a dealer pulls from a variety of skills and can be as challenging as it is rewarding. A good dealer is required to be an entertainer, a server, a referee, an arbiter of disputes, and a liaison to management. Not a job for the faint of heart, it well test your emotional control, your intellectual acuity, and certainly your stamina. I have met a lot of fun and crazy people.
How is the first year of law school treating you?
I am loving every minute of the ongoing frustration and feeling of inadequacy. I have to believe that the curriculum was set up to make me feel this way in order to foster growth, and I am doing my best to embrace and experience every part of it. Thanks for the opportunity, Boyd!!
What is your desert island book?
On a desert island I would probably want one of those books that could keep my mind engaged endlessly, either Ulysses by James Joyce or Beyond Good and Evil by Friedrich Nietzsche.