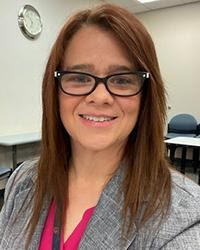 You work as a firearms analyst for the Las Vegas Metro Police Department. Sounds fascinating! Tell us more.
I have worked for the LVMPD Forensic Lab for 12 years. I test fire evidence firearms and microscopically compare the test fired bullets and cartridge cases to those in evidence to determine if they have been fired from the same gun. Then I testify as to my findings. I think I am the only law student that shoots guns for a living!
Having grown up in Detroit, what do you love most about the city?
I have lived in Las Vegas for 14 years, but Detroit will always be my home. There is nothing like sitting in the stands at Comerica Park on a warm summer day, eating a soft pretzel, drinking a cold beverage, watching the Detroit Tigers play baseball and seeing Miguel Cabrera hitting one out of the park. I will always miss Detroit Tigers baseball.
What is the best book you've ever read?
I am such a fanatical reader that it is difficult to choose just one. One of my favorites is "The Courage to Start" by John "The Penguin" Bingham. Bingham is a self-proclaimed back-of-the-pack marathoner. He ran many marathons even though he was a slow runner who analogized his body type to that of a penguin. He states that "The miracle isn't that I finished. The miracle is that I had the courage to start." This has always resonated with me, as many times in my life, the difference between success and failure has come down to that single first step.
As soon as we get the "all clear" from Covid, what will you do?
I cannot wait to be able to go home to Detroit and see my family and friends. I haven't been home in over a year. Hopefully when Covid restrictions lift, fans will be allowed back into sporting events as well and I will be able to go to a Tiger game while I am there.