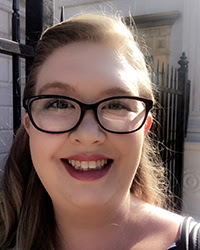 Tell us about your work last summer in the Governor's Office in Carson City.

I had the fortunate opportunity to work on a number of things. I helped write and edit the final report of the Governor's Committee on Energy Choice. My first task was to learn all that I could on energy deregulation. The Committee itself was tasked to find out all that they could about energy deregulation, Question 3, and come up with a report proposing recommendations to the members of the next legislative session and detailing their findings. The other work that I did this summer was with writing a Bill Draft Request (BDR) memo. In this role, I analyzed different policies and regulations that were proposed by the executive agencies and then proposed by the Governor in the next session. With this, I looked at the proposed changes and basically applied statutory interpretation on the proposal looking out for any of the legislative, political, and legal ramifications that could arise.

What was your favorite 1L course last year?

There are so many good courses during the first year. Whether you liked them or not they are the building blocks to the rest of your legal career, whether you go to practice in a related field as the skills that you learned along the way are essential.

As a cooking/baking enthusiast, what's your go-to dish?

Enthusiast is one word for it; "stress baker" is the term that I would use. But, I would have to say that one of my favorite things to bake (and my classmates to eat) is my great-grandmothers banana bread with my own addition of a cinnamon brown sugar coating on top to finish it off.