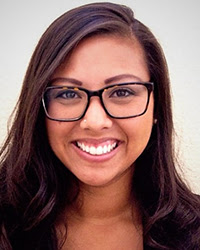 How did your work in the Peace Corps sway you toward law school?
While in the Peace Corps in Guatemala, I worked alongside dedicated professionals in municipal Women's Offices. These offices were created to provide a wide variety of services and programs, but the mission was often ignored and the federal funding re-routed to other projects. I did my best to help the staff fulfill their mission despite these challenges but was frustrated that I couldn't address the root of the problem. I faced similar frustrations working on constituent casework while employed by Senator Reid – often having to refer constituents with particularly complicated issues to legal services organizations. In both roles I got tired of not being able to actually solve the problems facing those in need. These experiences led me to law school.
Looking back on nearly four years of part-time law study by evening and work with the UNLV Foundation by day, what are your big takeaways?
The biggest takeaway is that we live in an incredible community. As a student, I was lucky to be surrounded by smart and supportive classmates, taught by brilliant, engaging professors and mentored by wise practitioners who never hesitated to share their time and advice. As a fundraising professional at the UNLV Foundation, I have been constantly reminded of the generosity of our university's alumni and friends, and impressed by their passion for education and our community.
And what does the next chapter of your story hold?
Once I've made it past graduation and the bar exam, I am looking forward to joining Snell & Wilmer's Las Vegas office!
Tea or coffee?

Iced coffee with a splash of cream, please.