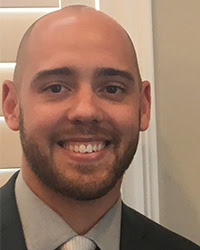 Tell our readers about your grandfather and the influence he's had on your professional goals.
My grandfather is Judge Addeliar Guy III. He became the first African American Deputy District Attorney in Nevada after moving from Chicago. Then in 1975, he became the first African-American District Court Judge. He also served as an alternate on the Nevada Supreme Court. Unfortunately, my grandfather passed away when I was young, so my memories of him are limited. Fortunately, pursuing law has provided me with a new picture of him. It is humbling to hear lawyers, judges, and people in the community tell me how he impacted their lives. As an aspiring attorney, I look to him both personally and professionally for inspiration and motivation.
Which moment at Boyd will you never forget?
It is too tough to name one, so here are two. I went on Alternative Spring Break my 1L year with several other students and [Associate Director of Career Development] Nikki Harris. There was an amazing energy in Carson City because the legislature was in session. What I won't forget is when Homero Gonzalez and I stood in front of our senators and testified about the need for financial education in our school system — that was really cool. Additionally, I won't forget my first mock trial in San Francisco at the Black Law Student Association regional convention. I worked hard all winter break with Austin Barnum, Caleb Green, and Beatriz Aguirre — it was a lot of fun. In the end, we advanced to nationals.
What's something you've been meaning to try but just haven't gotten around to it?
Sleep! My wife Abby and I had our second child Bobby in 2017 (Abby did the hard part). Between him and our three-year-old daughter Adalyn, sleep is something I hear others talk about. It sounds terrific.