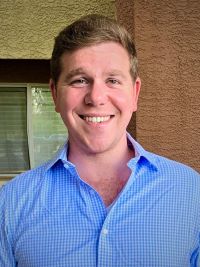 You spent four years studying in a rabbinical seminary.How did that experience influence your path to law school?
When hearing "rabbinical seminary" what may come to mind is divinity and theological studies. In fact, my time in the seminary was largely focused on analyzing nuances of Talmudic law.Particular emphasis was paid to civil law, property rights, damages and liability,as well as marriage and divorce law. Along with delving into the intricacies of the various laws, attention was given to their foundation and basis enabling its application to the ever-changing circumstances of modern life. A typical learning segment would begin with reading the text of a law,exploring potential interpretations, and then proceeding to various derivations of the statute. An important theme was the absoluteness as well as the flexibility in law. The study process also involved fervent debate with fellow students and teachers. I feel that this backdrop set the stage for the experience of studying as well as practicing law.
How are you as a native New Yorker transitioning to life in Las Vegas?
Las Vegas is different from NYC in so many ways, but my wife and I are taking the change in stride. We've made some great friends in our short time here and love the wholesome feel of the Summerlin community. NYC traffic will most definitely not be missed.
You had many good choices for your legal education.What made you choose Boyd?
During the application and interview process,I felt I was seeing a lot of uniformity in the various law schools I encountered. Meeting Brian Wall and his team was a breath of fresh air. There was something different about Boyd. The collegial atmosphere, diversity, warmth, and respect was really attractive. I couldn't be happier with my decision.
In addition to starting law school, you are just getting started in fatherhood.How are those two startups meshing so far?
Being a new dad and keeping up with the course workload is certainly challenging. However, every time I look at my son I feel so incredibly blessed. He is my inspiration to keep working hard and make the most of my opportunity here at Boyd.