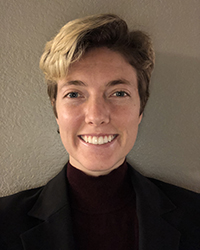 How have your linguistics studies as an undergrad at Cal been helpful to you in law school?
Getting my degree in linguistics has been beneficial in the transition into law in numerous unexpected ways. The first being in statute interpretation because a lot of the linguistic study that I did in undergrad involved breaking language into its smallest components and understanding how each individual portion functioned to create the overall meaning. This helps in statute interpretation because I am able to figure out how each part of the statute impacts the overall meaning.
And you played rugby at Cal as well, yes?
Yes! The experience has really helped me in law school because when I first started playing rugby it did not come naturally to me. Only after putting in countless hours did I finally get the hang of it and even after that I was always learning. I feel the same way about my law school career so far. The first case I read was overwhelming and I thought I should highlight the whole thing, but now I am able to pick out the most important parts of an opinion without highlighting the whole discussion section.
You are president of the Public Interest Law Association. Please tell our readers why they absolutely must take part in the upcoming PILA Auction!
I am the President of the Public Interest Law Association and am honored to be working on our 22nd Annual Silver State Auction. I highly recommend participating in the Auction this year because not only do we have wonderful auction items to bid on, but all the funds raised go directly toward PILA's Summer Grant Program which provides funds for law students that chose to dedicate their summer work to public interest!
When the pandemic is no longer, what will you do to celebrate?
When the pandemic is finally over, I think that I will celebrate by hugging all my friends and then hopefully go to Boyd and sit in a classroom for class instead of in my home office.