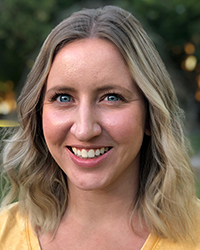 In your career as a newspaper reporter, what's been the best story you got to tell?
The best story in recent memory was about a free little league created and run by the Las Vegas Metropolitan Police Department's Bolden Area Command, which polices Las Vegas's Historic Westside. It was refreshing to hear officers talk about the importance of community building in their patrol area, and I was moved as I watched the kids bond with their officer-coaches.

How did you enjoy your work with the ACLU last summer?
I had an incredible experience working at the ACLU of Nevada. I was able to hone and apply the interests I developed in Constitutional Law II and help protect Nevadans' fundamental rights. There is no better feeling than helping one person for the benefit of many.

Where do you hope your journalism and law studies/experiences take you?
I would like to become an environmental lawyer. Journalism and legal research require you to become an expert on and passionate about very specific issues. I hope I can tap into that directed passion and my love of the outdoors to become an expert in public lands and help protect our natural resources.

You like to hike. What's your dream hiking destination?
It's become a cliché since the novel Wild gained fame, but I would love to hike the Pacific Crest Trail (or at least a good chunk of it). I enjoy the solitude of long hikes, and I can think of few better ways to recharge than traversing the challenging, beautiful terrain of the Best Coast.