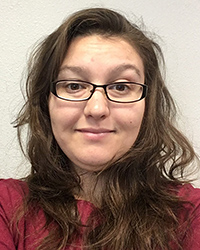 You spent many years working as a legal researcher for the Nevada Attorney General's Office (AGO). How did that experience inform/reinforce your decision to apply to law school?
I loved working at the AGO. I got hands on experience working on a lot of federal lawsuits, and while I loved working in law, my time at the AG made me realize I wanted to be more than a paralegal and I wanted to do more than help answer discovery. I worked on inmate civil rights litigation defense on a team with some really amazing litigators, and it was the deputies I worked for who encouraged me to finally apply to law school.
You also trained for some time to be an opera singer. Compare/contrast that endeavor to studying law.
I don't think I would have made it through law school without the discipline I learned from my music degree. My music teachers taught me my work ethic, and I learned how to study by practicing for hours and hours every day. I met people who were truly passionate about becoming opera singers, and they showed me what it looks like to wholeheartedly pursue what you want. While it seems like the two fields are universes apart, they both require the same amount of dedication, blood, sweat, and tears.
Tell us about your daughter!
Abigail is amazing. She's six years old, she's in first grade, and she is such a sweet kid. She's doing great in school, she loves math, and she likes to read chapter books. She's a very outdoorsy kid and she loves to go hiking and camping.
You graduate in May. Where to from there?
I will be heading back to Carson City to clerk for Judge James Wilson at the 1st Judicial District Court.