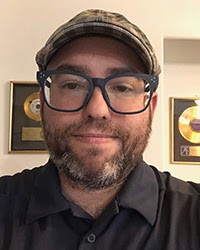 Tell us about your transition from the sandwich business to law school.
It has been a different kind of challenge for sure. At Capriotti's, every day had multiple goals: marketing, sales, purchasing, etc. Yes, even a humble sandwich shop has a lot going on behind the scenes. So many classes in law school require us to be self-motivated and keep up on our own so that we aren't scrambling to teach ourselves a subject come finals. That is the part that is most different from Capriotti's; it is a pace that we create ourselves. Oh…and I miss the free sandwiches!
How goes your tenure as president of Boyd's Society of Advocates?
I have truly enjoyed my time with the Society of Advocates. It is interesting getting to balance points of view from students with those of the administration. Piecing together the goals of the students with real-life concerns like budgeting, marketing, and operations allows me to tap into some of the skills I needed during my pre-law school life.
You studied the classics as an undegrad at Penn. Gotta ask...which of the classics is your numero uno?
My experience with classics was a little bit different than what many people think of when they hear 'classics'. I focused my energy on sculpture, architecture, etc. rather than on literature. I am a big fan of the works of Myron, specifically his Discobolus.
Where are you headed after graduation in May and the bar exam in July?
After I graduate I am going to head towards Charleston, South Carolina for a few days with some friends. It is a city that I have never been to and is considered one of the top ten "foodie" towns in the US. I am also privileged to clerk for the Honorable Stefany Miley upon passing the bar and getting to better appreciate both civil and criminal law!