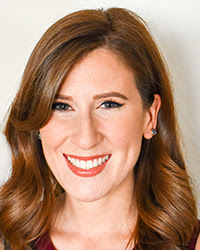 From earning a bachelor's degree in French Studies at Portland State University to the brink of earning a JD at Boyd 10 years later...a lot probably happened in between, yes?
It certainly did! After getting a degree in French Studies, I was a freelance make-up artist for a while, and if you could do that in the Pacific Northwest and also eat, I would still probably be doing that today. I ultimately became the Cosmetic Department Assistant Manager for Nordstrom but had no desire to pursue a career in retail. I took a job with Chase Bank and, five years later, was a Private Client and Small Business Banker. It seems very disjointed, but each job gave me better insight into myself and what I wanted in a career. Shortly after moving to Nevada to be near my now-husband, all the pieces came together and pointed me toward law school.
Looking back on your tenure as Nevada Law Journal editor-in-chief, what was the most valuable takeaway from the experience?
Do the things that scare you; they will often be your best-life choices. I was terrified to be editor-in-chief and take on the responsibility that comes with the role; however, it was the most rewarding thing that I have done in law school. I developed skills that would not have otherwise existed, and I have had the pleasure of seeing my fellow board members grow as leaders.
Who is your favorite entertainer (comedian, musician, actor, etc.)?
Daryl Hall. He is unbelievable in concert, and his show "Live at Daryl's House" proves that he can sing with any performer from any genre and sound amazing.
May = graduation. July = bar exam. Thereafter = what?
I have accepted a job at Bailey Kennedy, and I cannot wait to start.