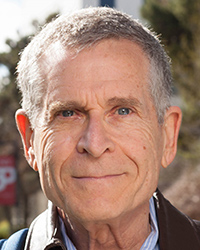 What are the upsides and downsides of life as a professional poker player?

A downside is the ups and downs — the volatility of results. I specialized in poker tournaments, which are characterized by frequent famines and rare feasts. Each tournament of the kind I was playing lasts three to six or more days, but only 10-15% of the entrants come away with any prize money. I enjoyed the challenges of matching wits with opponents and of mastering the subtleties of tournament play.
Why, at this point in your life, did you decide to give law school a go?
I was feeling a lack of intellectual challenge. I recalled that, long ago, I had applied to and been accepted by some law schools but elected instead to go forward in computer software. In 2016, I investigated the possibility of volunteering as a paralegal, but soon realized that jurisprudence fascinated me, and that I could develop more fruitful opportunities to volunteer as a lawyer.

So as well as playing poker professionally, you were a computer software developer. Tell us about that work.
Software was my primary career before I got into poker tournaments later in life. As a philosophy major undergraduate I happened to take an introductory software class and loved it. Programming is a kind of puzzle solving that continued to fascinate me.

You were a pilot. What was your favorite flight destination?
I flew my plane to and from the Nassau, Bahamas airport once for a poker tournament. Because it was my only international flight as a pilot, it required a lot of preparation. I was rewarded by a successful flight and good sightseeing weather. My most frequent destination from my base in Reno or Carson City was … North Las Vegas Airport!