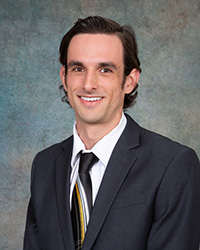 You recently were awarded first place in PIABA's (Public Investor Advocate's Bar Association) 2021 James E. Beckley Securities Arbitration and Law Competition. First of all, congratulations! Second, what did you write about?
I wrote about the effects of gamification on investor's trading habits. Gamification makes people trade more, which is actually not a useful trading habit because they focus on the thrill of investing instead of the return.
What's your favorite breakfast food?
I like to make a wicked omelette – cheese, mushrooms, onions, peppers, with a side of crispy hash browns.
How do you make it through a day of having both a full-time job and a demanding part-time law school schedule?
t basically comes down to at least two pots of coffee. I also try to keep things in perspective by not getting too worked up over any one thing – it's essential that I don't overwhelm myself, so I remind myself that I don't have to be perfect at anything, I just need to do the best with what I have.