Tuesday, November 24, 2020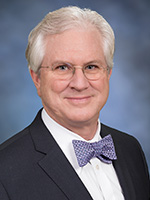 After practicing law in Las Vegas for 15 years, all as a sole litigator, Patrick Chapin ran headfirst into the proverbial career wall. Recognizing the need for better work-life balance—long before the expression became de rigueur—he tossed his briefcase in the closet in 2008 and took off on a most unlikely four-year expedition.
"I started a four-year seminary journey to become a Buddhist priest," Chapin says. "And in 2013, I became ordained."
After achieving spiritual fulfillment and while beginning the process of resuming his legal career, Chapin had another life epiphany: Recalling how the vast majority of the cases he litigated—"About 98 percent," he says—ended up settling prior to or during trial, he began transitioning from litigator to practitioner of Alternative Dispute Resolution (ADR). "Today," he says, "half my time is spent serving in the capacity of arbitrator, mediator, or neutral."
That doesn't even include his ADR-specific work at the UNLV William S. Boyd School of Law, where Chapin has taught as an adjunct professor for nearly two years and where he's served as a mediation coach, guest speaker, panelist, and judge for various law school competitions since 2014.
Currently teaching the course "ADR in Employment Law," Chapin's growing passion for dispute resolution and admiration for students who commit to the concentration at the Boyd School of Law led to yet another flash of inspiration: Earlier this year, he founded the Chapin Book Award, committing to a $1,000 gift awarded annually to a current Boyd student who demonstrates an interest in, and aptitude for, dispute resolution.
"During my time 'hanging around' the law school, I quickly realized two things: how impressive and diverse the student body is, and how much those students care about their community and one another," Chapin says. "Trust me, that's not the norm in the highly competitive atmosphere of professional school.
"After becoming an adjunct professor, I was witness to the various ways these students give of themselves and came up with the idea for an annual monetary book award. It's a small gesture toward conveying recognition and gratitude for the passion and work the award's recipient demonstrates in this important area of law and life."
Rather than having students apply for the award, professors who teach ADR courses nominate deserving students for consideration. Boyd Law professors Jean Sternlight (the founding director of the Saltman Center for Conflict Resolution) and Lydia Nussbaum (the Saltman Center's current director) review all nominations and select a winner based on the student's demonstrated record, which includes ADR courses taken, extracurricular activities, and volunteer work in the ADR sector.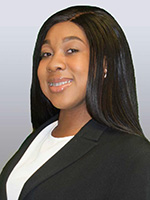 The inaugural Chapin Book Award recipient was 2020 Boyd graduate Astasia Lucas.
"I was shocked, because I had no idea about it," Lucas says. "When I received the letter detailing what the award was all about, I was ecstatic, especially since it happened toward the end of the [school] year, when so much was going on with the [COVID-19] pandemic. It was a nice and welcome surprise."
Lucas actually learned about the importance of ADR before arriving at Boyd. Working at a Las Vegas firm devoted to family law—first as a receptionist, then a legal assistant—she quickly noticed the same thing Chapin recognized decades prior: that many of firm's cases settled out of court.
"By that point, I knew I wanted to attend law school, so I researched Boyd to see what different programs they offered," Lucas says. "That's when I discovered not only the Saltman Center, but also the Dispute Resolution Concentration. Immediately, I knew that was something I wanted to be a part of, because obviously [conflict resolution skills] had proven to be beneficial for these attorneys I worked for, so I knew it would also be beneficial to me."
Now clerking at another Las Vegas family law firm while awaiting results of her bar exam, Lucas—who as a student served as a mediator in Boyd's Mediation Clinic—says she's leaning toward a career in mediation. As for what she plans to do with the $1,000 Chapin Book Award, which unlike a scholarship can be used for anything she desires, Lucas says she's going the responsible route: "Honestly? I'm probably going to use it to pay off some student loans."