Training for the Future
The Boyd School of Law's new Arbitration Practicum provides students like Jamie Clark with real-life legal experience—and some class credit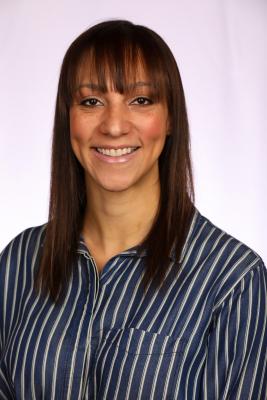 Much like her fellow students, Jamie Clark was itching to get some real-world, I'm-almost-a-lawyer experience during her second year at the William S. Boyd School of Law at UNLV. Just one problem: Not enough hours in her day.
As someone with a full-time, 9-to-5 job who is enrolled in Boyd Law's part-time evening program, Clark simply didn't have the time to take advantage of the various hands-on experiences available to traditional students. What she needed was something that she could squeeze into her packed schedule.
Enter the UNLV Parking Arbitration Program, which gives student attorneys the chance to arbitrate real-life cases, all involving disputes over on-campus parking citations.
Launched 15 years ago by the Saltman Center for Conflict Resolution in partnership with UNLV Parking & Transportation services, the program appealed to Clark for two primary reasons: With hearings scheduled biweekly via videoconference and lasting no more than two hours, it was a perfect logistical fit. Equally as important, dispute resolution suits her personality.
"I tend to be a dispute resolver in my personal life," says Clark, a Las Vegas native who is in her third year in Boyd Law's part-time program. "If someone comes to me with a problem, whether it's friends or family, I always try to view both sides of it and look at the full picture."
In her first year as a student arbitrator during the 2021-22 academic session, Clark presided over—and ruled on—more than two dozen cases. Like all voluntary student arbitrators who preceded her, she was required to participate in a two-hour training program, observe at least two arbitration cases, and co-arbitrate at least two additional cases before being allowed to work solo.
Clark enjoyed the experience so much that she signed up for another go-round this year—but under different circumstances: She is now one of three students participating in the Parking Arbitration Program through the law school's new Arbitration Practicum. The one-credit course is overseen by Boyd Law adjunct professor Patrick Chapin, a longtime Las Vegas attorney and one of the community's most experienced and respected arbitrators.
Under Chapin's guidance, students in the Arbitration Practicum participate in a two-day "arbitration boot camp" where they learn about arbitration guidelines, procedures, and ethics. Chapin then observes each arbitration hearing, and after student arbitrators render their decisions, they submit a short paper explaining how they arrived at their conclusions. From there, Chapin holds a debrief session in which the students talk through the cases, discuss their decisions, and receive pointed feedback.
"The reason we took this experiential opportunity and spun it off into a one-credit academic course was to keep students involved in the Parking Arbitration Program while also providing more structure," says Boyd School of Law professor Lydia Nussbaum, who directs both the Saltman Center for Conflict Resolution and the Mediation Clinic and who also serves as the school's Associate Dean for Experiential Legal Education. "Now students are getting individualized attention and tailored feedback from an experienced practitioner. As a result, we are improving the quality of the arbitration service that's provided in the Parking Arbitration Program."
Clark certainly can speak to that improvement, particularly from the student experience perspective.
"It's been helpful having a class structure around the process," she says. "I feel more confident about my role and more consciously aware of things to avoid or things to incorporate. It's important to get that immediate feedback, too. Because other than the occasional word of mouth, you don't often get that as a lawyer in the real world."
Speaking of the real world, Clark says she's eyeing a career in corporate law, which makes sense given her background. Following a career as a professional dancer—which included more than two years as a performer in the legendary Jubilee! show on the Las Vegas Strip—Clark attended UNLV, earning her degree in meeting and event planning in 2010.
Since then, she has been in the events booking industry, spending the last seven years securing private corporate events for House of Blues Las Vegas.
"Being in the world of events licensing and contracts is initially what got me thinking about becoming a lawyer," says Clark, who enrolled at Boyd Law in Fall 2020 and is slated to graduate in December 2023. "So I see myself gravitating toward contract and transactional law at the corporate level. I've also gotten into intellectual property law during my time at Boyd, so I might want to incorporate that into my legal career as well."
Another aspect of law Clark envisions adding to her résumé down the road? Professional arbitrator and/or mediator. It's something she might not have considered had she not participated in the Parking Arbitration Program and enrolled in the Arbitration Practicum.
"It's been great practice, for sure," she says. "I don't know any other instances where a law student or even a young lawyer has the opportunity to arbitrate cases.
"Even if you aren't interested in being a judge, arbitrator or mediator, you'll learn important life skills from this course. Because we all mediate in our lives, whether it's with significant others, children, coworkers, or subordinates. So this is a great life skill to have in the toolbox."