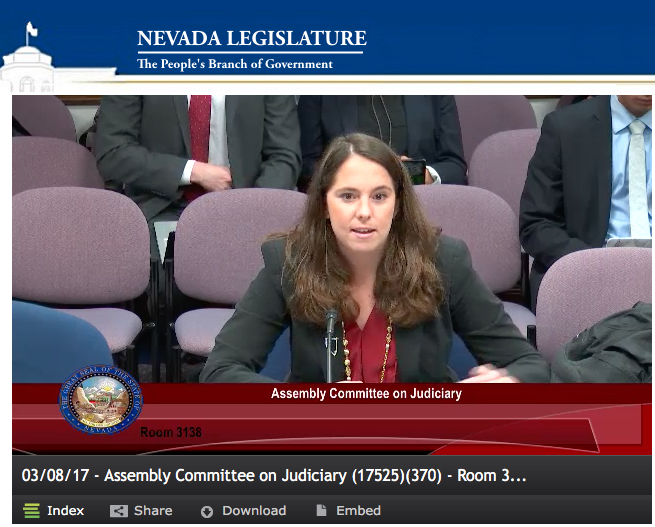 Immigration Clinic Student Attorney Katherine Maher, along with Clinic Director Michael Kagan, testified today to the Nevada Assembly Committee on the Judiciary in support of AB142, a bill to make it easier for immigrant who have been abused or neglect children to obtain assistance from Nevada family courts.
The bill relates to a form of immigration relief called testimony, Maher told the committee:
When I first started with the Immigration Clinic I knew next to nothing about immigration law and, while I was vaguely aware of the struggles faced by those seeking humanitarian relief in this country, it wasn't until I heard the stories first-hand that I began to understand the fear and desperation driving many, particularly children, to seek shelter here. ... Congress created the SIJ Program so that the best interest of the child standard would be incorporated into the immigration process when it comes to abused, neglected, and abandoned children. If the Family Courts do not consider those best interest factors for children like [these], no one will.