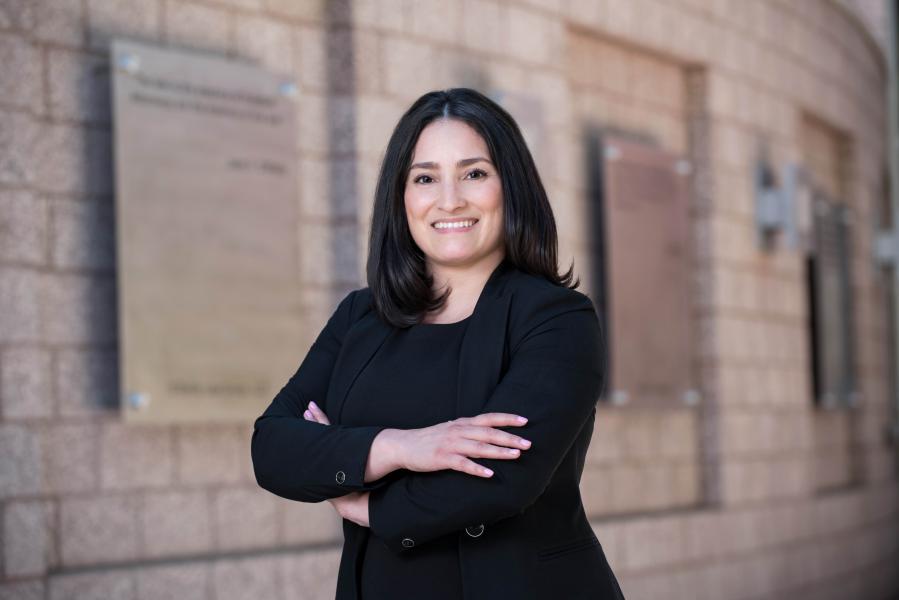 By Michael Kagan
This is Mayra Salinas-Menjivar's last official week in the immigration clinic. Mayra led the development of new services to support immigrant college students and their families. In the first year of the project, she provided legal assistance to 50 members of the university community, from 25 different nationalities - not counting the many DACA renewals that she supervised. She helped UNLV hire its first resource coordinator for immigrant students. The project she started will continue, and will soon be taking on an exciting new dimension which Mayra helped set in motion. We will have more to say about that in the future.
On Friday, Mayra was on hand when Gov. Steve Sisolak signed AB275, a bill removing unnecessary immigration restrictions from occupational licenses in Nevada. It is a fitting culmination of her work in the clinic, because it combined determination, intelligence, and it will change lives. It will open careers to many Nevadans, including many students at our universities and colleges. At the bill signing, Assemblywoman Selena Torres, the bill's sponsor, said: "Without Mayra, there is no way that AB275 would have passed." That is representative of the impact that Mayra has had at UNLV and in the lives of the individuals and families she has helped.
Mayra has a remarkable life story, one that is especially poignant at this time. When she was seven-years-old, Mayra came to the United States alone, fleeing violence in El Salvador. She was raised by a single mother, was an English Language Learner in the Clark County School District, and attended UNLV for both college and law school. Last year, we celebrated her naturalization as a US citizen.
Mayra represents the very best of Las Vegas and I am glad she is staying in town. She is going into private practice now, and we know she is only getting started. We are very fortunate — and the entire community in Nevada is fortunate — for the years she has contributed in the UNLV Immigration Clinic.