Nancy E. Brune
Senior Fellow, Kenny Guinn Center for Policy Priorities, Nevada
Adjunct Instructor, Nevada System of Higher Education
Senior Fellow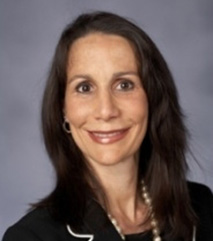 Bio:
Dr. Nancy E. Brune is a Senior Fellow at the Kenny Guinn Center for Policy Priorities, a statewide policy research center providing independent, data-driven analysis on issues of tax and fiscal policy, education, economic development, and natural resource security. She is the author of over 60 peer-reviewed journal articles, reports, essays, blogs, and op-ed pieces on topics ranging from economic security, health outcomes, globalization, public sector reforms, the geopolitics of energy, homeland security, and natural resource security. Her work has appeared in the International Monetary Fund Staff Papers, Social Science and Medicine, Foreign Policy Analysis, and Americas Quarterly. Dr. Brune received her Ph.D., Master of Philosophy and Master of Arts degrees from Yale University and her Master of Public Policy and B.A. degrees from Harvard University. She has held research fellowships at Princeton University's Niehuas Center for Globalization and Governance and the University of Pennsylvania.
Prior to joining the Guinn Center, she was a Senior Policy Analyst at Sandia National Laboratories, where she worked on issues of national security, energy security, homeland security, water-energy-security nexus, and technology and policy. In addition, Dr. Brune served as an Adjunct Senior Fellow at the Center for A New American Security, a bipartisan national security think tank. She has consulted for the Harvard School of Public Health, JPMorgan Chase, the Overseas Private Investment Corporation, and the World Bank. She has taught at the College of Southern Nevada, Nevada State College, the University of Nevada at Las Vegas, and the University of New Mexico. Dr. Brune has lived and/or worked in Bolivia, Colombia, Ecuador, Nicaragua, Nigeria, and the Philippines.
The product of a Mexican father and an English mother, Dr. Brune was raised in a household that emphasized public service. She is very active in her southern Nevada community. Dr. Brune serves on the Knowledge Fund Advisory Council, an initiative of the Nevada Governor's Office of Economic Development. She is the Chair of the Institutional Advisory Council of the College of Southern Nevada. Dr. Brune was appointed by Governor Brian Sandoval to sit on the English Mastery Council and the Jobs for America's Graduates-Nevada board of directors. She is a member of the Blue Ribbon for Kids Commission, the Clark County Department of Social Services Community Advisory Committee, and has served on the Clark County Committee on Community Priorities, the Clark County Citizen Review Board, the Clark County School District's School Comparison Report Committee, and the Advisory Council on Science, Technology, Engineering and Mathematics (STEM). Dr. Brune is on the board of Southern Nevada Public Television, the Discovery Children's Museum, the Outside Las Vegas Foundation, KIDS COUNT Nevada Executive Committee, Goodwill Industries of Southern Nevada, and the Yale University Graduate School Alumni Association Executive Committee. She has served as a bilingual CASA and as a bilingual mediator with the Neighborhood Justice Center. Dr. Brune is a member of the Council on Foreign Relations, the U.S. Global Leadership Coalition, the Climate and Security Working Group, the International Institute for Strategic Studies, the International Women's Forum, and the Pacific Council on International Policy, and is a Truman National Security Project Fellow. In 2015, she was named a "Woman Who Means Business" by the Las Vegas Business Press. In 2016, Dr. Brune was selected as a Gard Jameson Fellow.
In the News