When
Thursday, March 1, 2018 -
Where
BSL Thomas and Mack Moot Court Facility (151)
The 2018 Chris Beecroft Lecture
with
Professor Andrea Schneider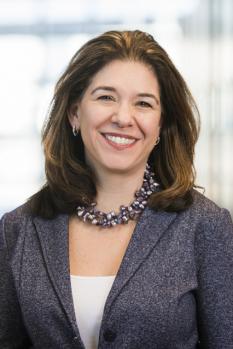 "Gender and Negotiation: What About the Guys?"
Do men and women typically negotiate differently? Much research on the topic essentially suggests women should negotiate more assertively or more like men. However, more recent work shows that men who engage in aggressive or bullying behavior in negotiation are often ineffective. In addition, while research often celebrates womens' perceived advantage in terms of empathy or trustworthiness, the same research has not yet been used to provide more specific advice to men on how to do better in negotiation. This talk will both discuss the general differences between behaviors labeled as masculine and feminine in negotiation and also outline lessons for effectiveness for all genders.
March 1, 2018
6:00 pm
Thomas and Mack Moot Courtroom
Light reception to follow
This event has been approved for 1 CLE credit.
Watch the webcast here.
About Andrea Schneider:
Professor Schneider joined the faculty of Marquette University Law School in 1996, where she also directs their nationally-ranked ADR program. She has previously taught at Harvard Law School, Stanford Law School, and the Elliot School of International Affairs at George Washington University. Professor Schneider has written numerous books, book chapters and articles in the field of dispute resolution. She currently serves as the co-editor of the ABA Dispute Resolution Magazine and on the Board of Advisors for the Saltman Center for Conflict Resolution at UNLV School of Law. She has received numerous awards. She received her A.B. cum laude from the Woodrow Wilson School of International Affairs and Public Policy at Princeton University and her J.D. cum laude from Harvard Law School. She also received a Diploma from the Academy of European Law in Florence, Italy.