When
October 28 - 31, 2019
Where
BSL Information Desk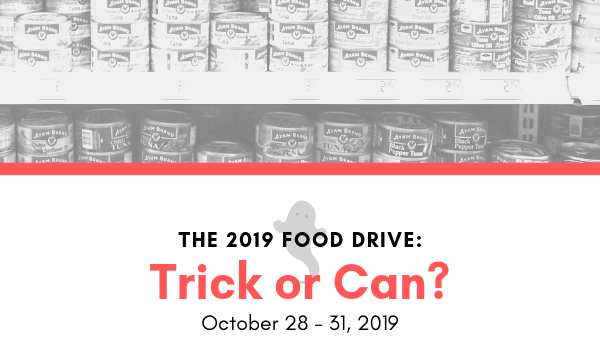 The collected food items will be donated to the UNLV Food Pantry which serves UNLV students, staff, and faculty in need year-round, serving more than 300 people every month.
Please drop off the donations at:
BSL Information Desk
October 28 - 31, 2019
Hours: 9 a.m. - 3 p.m.
Smith's, Walmart, and Wholefoods offer free delivery! Visit their websites for more details.
If you are planning to have the donations delivered, please schedule the delivery during the donation drop off hours to ensure that there's a staff available to receive the items. Thank you!
This project is sponsored by UNLV Boyd School of Law,
in collaboration with UNLV Food Pantry, the English Department at the College of Liberal Arts, BSL student organizations, and the Alumni Chapter.
For questions, please contact Haya Whang at haya.whang@unlv.edu
---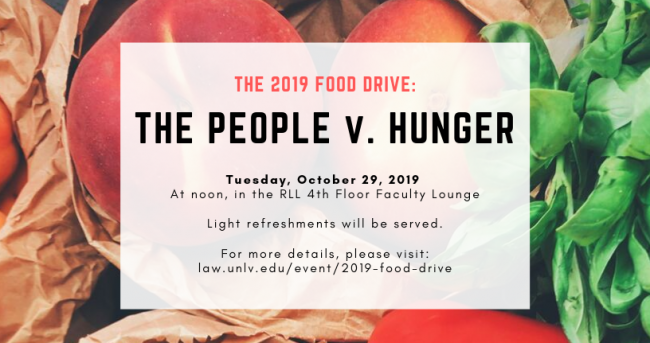 Please join us for a special lecture by Three Square and UNLV Pantry!
Free and open to UNLV students, staff, faculty and alumni.
Click here to view the event flyer.