9th Annual Spring Fling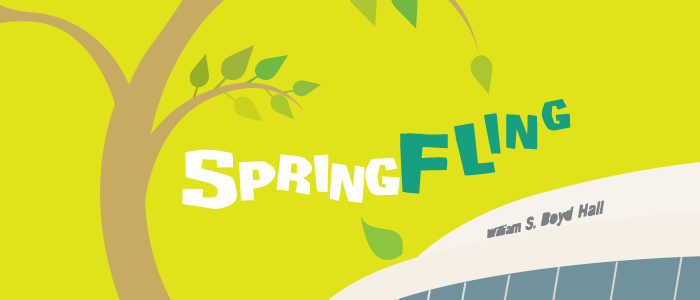 Join us for the 9th Annual Spring Fling
April 14, 2018
11 am - 2 pm
UNLV Eller Media Softball Stadium
All members of the extended BSL community are invited to a day of food, fun and fresh air!   This free event includes an on-site barbecue, the opportunity to play in the softball tournament,
family-friendly outdoor games and activities, and the chance to reconnect with classmates and other BSL friends.
**If you are interested in playing softball as an individual or forming a team, please contact the Softball Tournament Commissioner Ben Shuman at shuman@unlv.nevada.edu by April 1, 2018.**
For more information, please contact Nakia Jackson-Hale at nakia.jackson-hale@unlv.edu.
April 14, 2018
11:00 AM - 2:00 PM
UNLV Eller Media Softball Stadium