When
Friday, October 12, 2018 -
Where
BSL Thomas & Mack Moot Court Facility #151


William S. Boyd School of Law
University of Nevada, Las Vegas,
the American Constitution Society Las Vegas Lawyer Chapter
and American Constitution Society Student Chapter
Approved for 1.5 CLE credits
host
The Basics of U.S. Constitutional Impeachment Law
Friday, October 12, 2018
Thomas & Mack Moot Court Facility
3:30 PM - 5:00 PM
Approved for 1.5 hours of CLE credit
The impeachment and acquittal of President Bill Clinton modernized impeachment law and streamlined an increasingly used congressional process. The Watergate-era process produced proposed articles of impeachment against President Richard Nixon which were a major source of guidance for the Clinton impeachment prosecutors. Ms. Radnofsky will provide a general introduction to U.S. constitutional impeachment law and grounds (with a contrast to British impeachment origins of our process) and discuss the highlights of the 19 US impeachment cases.
Free of charge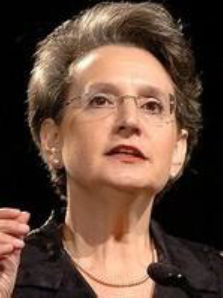 Agenda
3:30-3:35 p.m. Welcome and Introductions
3:35-4:40 p.m. Barbara Radnofsky
4:40-4:55 p.m. Questions and Answers
4:55-5:00 p.m. Closing Remarks