When
Tuesday, February 6, 2018 -
Where
BSL Thomas and Mack Moot Court Facility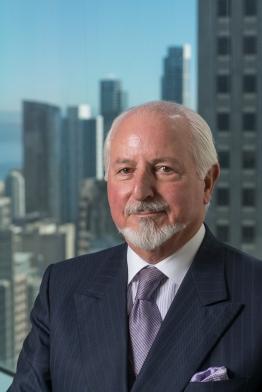 The UNLV William S. Boyd School of Law presents
ANTITRUST: THE BACKBONE OF THE FREE ENTERPRISE SYSTEM
Joseph Alioto
Tuesday, February 6, 2018
Noon
The Thomas and Mack Moot Courtroom
Lunch will be provided
Joseph M. Alioto has tried more antitrust cases than any other attorney. He has represented plaintiffs resulting in the largest judgments in the history of the antitrust laws since the 1890s.
He has represented independent companies and corporations of all sizes, farmers, inventors, patent holders, manufacturers, suppliers, wholesalers, retailers, distributors, unions, consumers, and entrepreneurs against foreign as well as domestic corporations.
The cases the Alioto Law Firm has tried have involved every major industry from manufacturing to service, trading to finance, supply to retail, transportation to mining, foreign and domestic.
Mr. Alioto has litigated over 350 antitrust cases, and has tried approximately one hundred antitrust trials in federal and state court involving issues relating to monopolization, attempts to monopolize, conspiracies to monopolize, price fixing, group boycotts, market and customer allocations, tie-in arrangements, exclusive dealing, commercial bribery, unlawful acquisitions and mergers, discriminatory pricing, predatory pricing, interlocking directorates, and other anti-competitive
conduct.
To read Mr. Alioto's extended bio, please click here.