When
Thursday, February 27, 2020 -
Where
RLL 4th Floor Faculty Lounge
Lecture Title: #SurvivedandPunished
Lecture Description: Victims of gender based violence interact with the criminal legal system as witnesses and defendants, and often, that system punishes them for choices and crimes directly related to their own victimization. In her new book, Professor Goodmark will survey the ways in which the legal system re-victimizes witnesses and defendants who survive gender-based violence and argue that criminal system reform efforts require a gendered lens.
---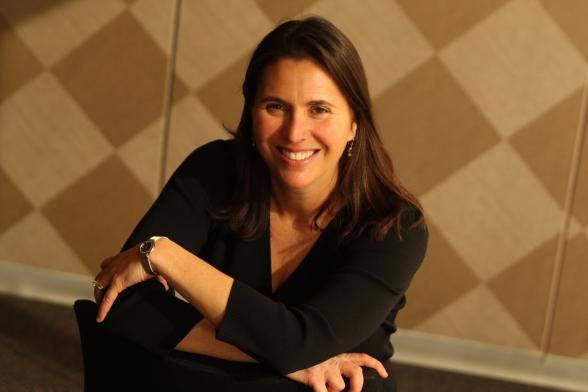 Leigh Goodmark is a Professor of Law at the University of Maryland Frances King Carey School of Law. Professor Goodmark co-directs the Clinical Law Program, teaches Family Law, Gender and the Law, and Gender Violence and the Law, and directs the Gender Violence Clinic, a clinic providing direct representation in matters involving intimate partner abuse, sexual assault, trafficking, and other cases involving gender violence. Professor Goodmark's scholarship focuses on intimate partner violence. She is the author of Decriminalizing Domestic Violence: A Balanced Policy Approach to Intimate Partner Violence (University of California Press 2018) and A Troubled Marriage: Domestic Violence and the Legal System (New York University 2012), which was named a CHOICE Outstanding Academic Title of 2012. She is the co-editor of Comparative Perspectives on Gender Violence: Lessons from Efforts Worldwide (Oxford 2015). Professor Goodmark's work on intimate partner violence has also appeared in numerous journals, law reviews, and publications, including Violence Against Women, the Harvard Civil Rights-Civil Liberties Law Review, the Harvard Journal on Gender and the Law, the Yale Journal on Law and Feminism, and Fusion.net. From 2003 to 2014, Professor Goodmark was on the faculty at the University of Baltimore School of Law, where she served as Director of Clinical Education and Co-director of the Center on Applied Feminism. From 2000 to 2003, Professor Goodmark was the Director of the Children and Domestic Violence Project at the American Bar Association Center on Children and the Law. Before joining the Center on Children and the Law, Professor Goodmark represented battered women and children in the District of Columbia in custody, visitation, child support, restraining order, and other civil matters. Professor Goodmark is a graduate of Yale University and Stanford Law School.
Please join in welcoming Professor Goodmark to the William S. Boyd School of Law for her Faculty Enrichment Lecture. The lecture will be held on Thursday, February 27, 2020 at noon in the RLL 4th Floor Faculty Lounge.