When
Wednesday, October 3, 2018 -
Where
BSL 105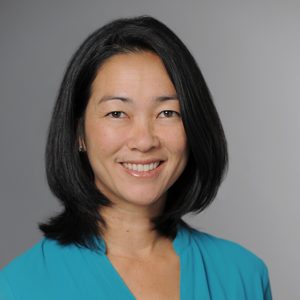 Erin C. Fuse Brown, associate professor of law, teaches Administrative Law; Health Law: Financing & Delivery; and the Health Care Transactional & Regulatory Practicum at Georgia State University College of Law. She is a faculty member of the Center for Law, Health & Society. Professor Fuse Brown was awarded the 2017 Patricia T. Morgan Award for Outstanding Scholarship among the faculty.
Professor Fuse Brown's areas of research and expertise include health care prices, medical billing, the Affordable Care Act, health care competition and regulation, surprise medical bills, consumer protections for patients, and genetic research and privacy.
Fuse Brown is one of five new casebook authors for the 8th Edition of Health Law, published by West. Her work has been published in the Annals of Internal Medicine, JAMA, the Washington University Law Review, Indiana Law Journal, Hastings Law Journal, the AMA Journal of Ethics, Health Affairs Blog, the University of Minnesota Journal of Law, Science & Technology, the Journal of Law, Medicine & Ethics and the American Journal of Public Health, among others.
Fuse Brown's work has earned her recognition and speaking invitations, including as the 2017-18 Distinguished Health Law Scholar at Seton Hall School of Law, the keynote speaker at the National Academy for State Health Policy's annual conference in 2015, a plenary speaker at the Academy Health Policy conference in 2016, and a frequent guest on the podcast, The Week in Health Law.
Before joining the faculty at Georgia State Law, Fuse Brown taught at Arizona State University's Sandra Day O'Connor College of Law, where she was a visiting assistant professor and visiting fellow in ethics and health policy with the Lincoln Center for Applied Ethics. Before that, she practiced in the health care group of the San Francisco office of Ropes & Gray LLP and clerked for Judge Alan C. Kay on the U.S. District Court in the District of Hawaii.
Fuse Brown received a J.D., magna cum laude, from the Georgetown University Law Center and a M.P.H. from the Johns Hopkins Bloomberg School of Public Health. While in law and public health schools, she was an editor of The Georgetown Law Journal, a Greenwall Student Fellow in Bioethics and Health Policy, and a senior researcher for the Center for Law and the Public's Health. Professor Fuse Brown holds a B.A, magna cum laude, from Dartmouth College in studio art.
Please welcome Erin C. Fuse Brown to UNLV's Boyd School of Law for her Health Law lecture on Wednesday, October 3, 2018.