When
Friday, June 8, 2018 -
Where
Washington D.C.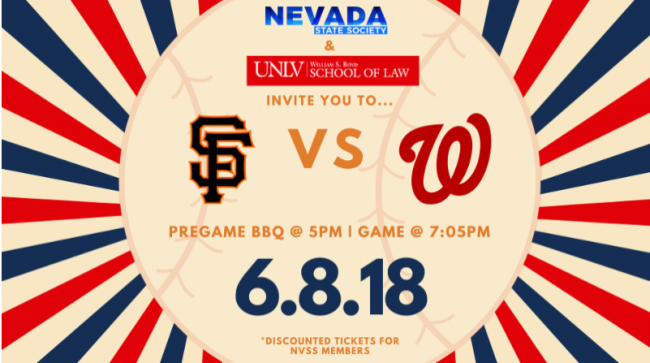 ANNUAL BASEBALL SUMMER KICK OFF

Join the Nevada State Society & UNLV William S. Boyd School of Law with Boyd Dean Dan Hamilton to watch the Nationals take on the SF Giants.
Pick up your tickets & enjoy a pregame cookout at the Porter Group townhouse (11 D Street Southeast, one block from Capitol South Metro) at 5:00 pm. Game starts at 7:05 pm.
Please let us know if you are interested by Monday, May 28, 2018.