When
Thursday, April 12, 2018 -
Where
BSL Room 110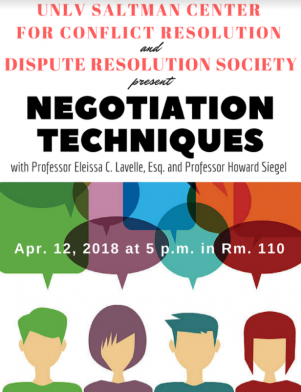 Eleissa C. Lavelle mediates and arbitrates complex commercial, real estate, construction and other disputes. With more than 30 years of experience as a respected litigator, appellate and transactional attorney, she brings a calm, knowledgeable, and common-sense approach to managing complicated and contentious cases. Recognized for her experience and objectivity, Ms. Lavelle is skilled at managing the financial and emotional conflict arising out of commercial and personal matters. She has arbitrated and mediated cases involving the development and construction of public and private commercial facilities, the purchase and sale of a variety of business enterprises, and the personal and financial issues that arise in management of family businesses and probate and trust administration. She has resolved disputes involving alleged professional negligence by attorneys, physicians and other health care providers, and design professionals.
Ms. Lavelle is member of JAMS Global Engineering and Construction Group and an adjunct professor of law at William S. Boyd School of Law. She holds an L.L.M. Degree in Dispute Resolution (Straus Institute, Pepperdine University School of Law) and is a Fellow of the Chartered Institute of Arbitrators.
Howard Siegel was senior partner in Pryor Cashman's Entertainment Group until his retirement in 2016. He has more than 40 years' experience in representing clients in all aspects of the entertainment business, with a particular emphasis on the music industry, during which time he has served as counsel to many of the industry's most prominent recording artists, songwriters, producers, managers, and executives. He gained a national reputation representing artists such as Aerosmith, the Rolling Stones' Bill Wyman, Carly Simon, the Backstreet Boys, Steven VanZandt, Todd Rundgren, Jim Steinman and many others. As counsel to several American Idol finalists and winners, Mr. Siegel negotiated a number of significant licensing, publishing and other media-related entertainment agreements.
Please join us

this Thursday

, April 12th at 5PM in Room 110 for this exciting event.
Come listen to these amazing speakers and get some Raising Canes, all courtesy of the Dispute Resolution Society!