When:
Friday, December 1, 2017 -
Where
UnitedHealthcare Campus
Partner Organizations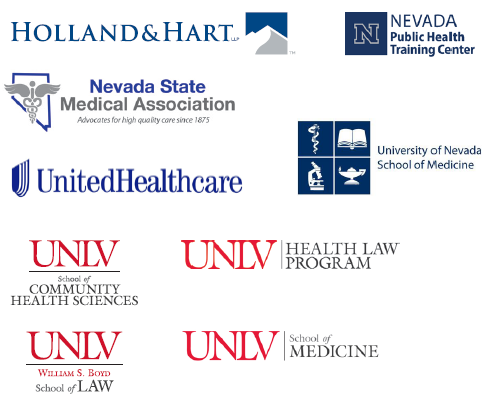 Support the Creation of Medical Legal Partnerships: We encourage attendees to make a tax deductible donation to the Nevada Bar Foundation to make grants to pro bono legal service providers to create medical legal partnerships here in Nevada. The Nevada Bar Foundation is a 501(c)(3) organization whose mission is to support the provision of legal services to the financially-challenged, victims of domestic violence, children protected by or in need of protection of the juvenile court, and to support law related education. To make a donation please contact http://www.nevadabarfoundation.org/.