When
Tuesday, February 12, 2019 -
Where
BSL Thomas and Mack Moot Court Facility (151)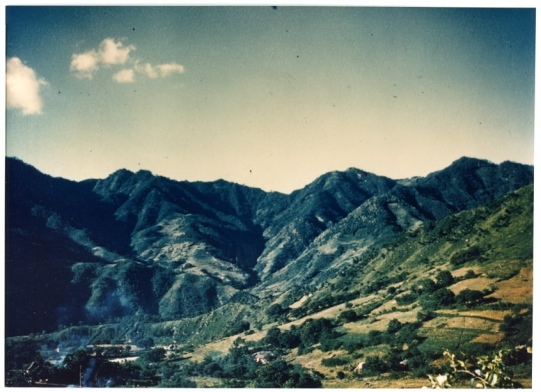 Philip Pro Lecture in Legal History:
"The War Powers Pivot: How Congress Lost its Power in Korea"
by Mary L. Dudziak
Asa Griggs Candler Professor of Law, Emory University School of Law
Tuesday, February 12, 2019
5:30 PM - 7 PM
UNLV William S. Boyd School of Law - Thomas and Mack Moot Court
1 CLE Credit Available
Often called the "forgotten war," the Korean War played a crucial role in undermining political restraints on presidential war power. It was the first large overseas war without a war declaration, and has been relied on ever since as authority for unilateral presidential war power. This lecture will closely examine the Truman Administration actions that cut Congress out of the process. It will also illustrate the on-the-ground consequences in Korea of an action the president insisted was not a "war" but a "police action."
The event is free but advance registration is required. To register for this event, please click here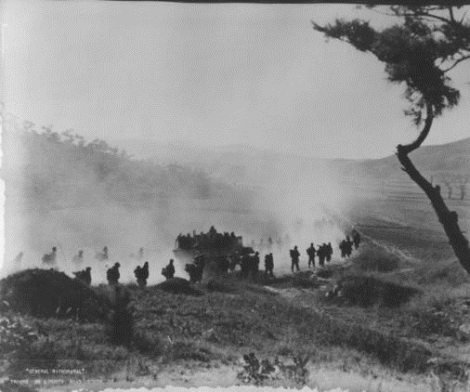 A general withdrawal of troops, seen on a dusty road south of Pyongyang during Korean War.
Date: ca. 1950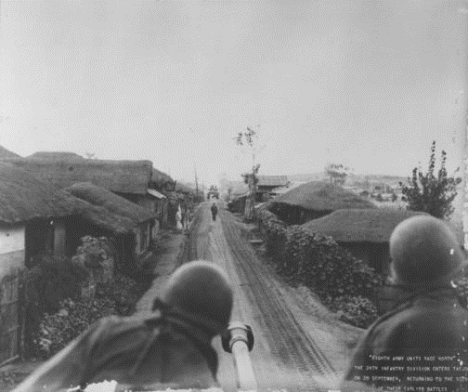 The 24th Infantry Division of the Eighth Army enters Taejon on 28 September, returning to the scene of their earlier battles.
Date: September 28, 1950
Photos Courtesy of The Korean War and Its Origins digital archive at the website of the Harry S. Truman Presidential Library & Museum
https://www.trumanlibrary.org/whistlestop/study_collections/koreanwar/index.php?action=photos
------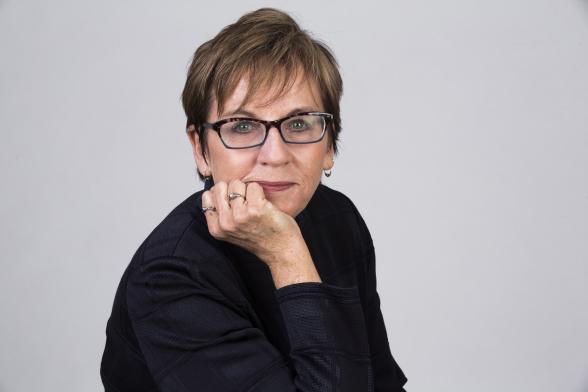 About the Speaker
Mary L. Dudziak is a leading U.S. legal historian, and is president of the Society for Historians of American Foreign Relations. Her research is at the intersection of domestic law and U.S. international affairs. She is now writing about war and political accountability in American history. Her earlier work examined the impact of Cold War foreign affairs on civil rights policy and other topics in twentieth century U.S. legal history. Professor Dudziak' s courses include Foreign Relations Law, Constitutional Law, 20th Century U.S. Constitutional History, Going to War (a history and political science course) and a seminar and colloquium hosted by the Project on War and Security in Law, Culture, and Society, a program she created at Emory.
Professor Dudziak is the author of War·Time: An Idea, Its History, Its Consequences (Oxford University Press, 2012); Exporting American Dreams: Thurgood Marshall's African Journey (Oxford University Press, 2008); Cold War Civil Rights: Race and the Image of American Democracy (Princeton University Press, 2000) (2nd ed. 2011); editor of September 11 in History: A Watershed Moment? (Duke University Press, 2003); and co-editor (with Leti Volpp) of Legal Borderlands: Law and the Construction of American Borders, a special issue of American Quarterly (September 2005), reissued by Johns Hopkins University Press in March 2006. Her next book is Going to War: An American History, under contract with Oxford University Press. Other works on civil rights history and 20th-century constitutional history have appeared in numerous law reviews and other journals. She founded the Legal History Blog and contributes to Balkinization.