CLE-Infinite Arbitration Clauses


&



ADR Section
host
Infinite Arbitration Clauses
by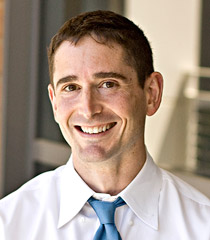 Professor David Horton
Martin Luther King Jr. Professor of Law, U.C. Davis School of Law
Friday, March 11, 2022
Time: Noon (Pacific Time)
Via Zoom
Approved for 1 Nevada CLE credit
Professor Horton will present his paper, "Infinite Arbitration Clauses," for which he won the AALS ADR Section's "Best Article of the Year" Award.  His article, published in the University of Pennsylvania Law Review, examines some of the less obvious ways in which businesses are experimenting with binding arbitration. Specifically, Professor Horton examines what he calls "infinite" arbitration clauses: ultra-broad arbitration clauses that mandate arbitration for all disputes . . . between any related party . . . in perpetuity. Moreover, to cut courts out of the loop, drafters couple these infinite provisions with so-called "delegation" clauses, which give the arbitrator the exclusive right to determine whether to send a cause of action to arbitration. Courts are divided on how to interpret ultra-broad arbitration clauses and Professor Horton proposes how courts should approach their interpretation. He concludes by offering a theory about the limits of corporate power to opt out of the judicial system.
You can read Professor Horton's paper here.
Biography
David Horton teaches and writes in the areas of wills and trusts, arbitration law, and contracts. His scholarship has appeared in the Yale Law Journal, Stanford Law Review, N.Y.U. Law Review, University of Pennsylvania Law Review (twice), California Law Review (twice), Duke Law Journal (twice), Northwestern University Law Review, Georgetown Law Journal (four times), UCLA Law Review (twice), and Minnesota Law Review (twice) among many other journals. He is also the author of A Primer on Law School and the U.S. Legal System: Beasties v. Monster and the co-author of Cases, Problems, and Materials on Contracts and Wills, Trusts, and Estates: The Essentials. He has won the Association of American Law Schools' Scholarly Paper Competition, the Association of American Law Schools' Dispute Resolution Section's Best Article Award, the Mangano Dispute Resolution Achievement Award, the Distinguished Teaching Award, been selected as a UC Davis Chancellor's Fellow, and been elected an Academic Fellow of the American College of Trust and Estate Counsel.
Horton received his B.A. cum laude from Carleton College in 1997 and his J.D. from UCLA School of Law in 2004. At UCLA, he was elected to the Order of the Coif and served as Chief Articles Editor of the UCLA Law Review. He then practiced at Morrison & Foerster in San Francisco and clerked for the Honorable Ronald M. Whyte of the United States District Court for the Northern District of California.
March 11, 2022
11:00 AM - 12:00 PM