When
Wednesday, April 21, 2021 -
Where
ZOOM

Countering the Domestic Extremist Threat
with an introduction by Governor Brian Sandoval
Extremist groups have recently become more visible and more violent, culminating with the January attack on the U.S. Capitol. A distinguished panel of experts will discuss this growing threat and potential ways to more effectively combat it.
Wednesday, April 21, 2021
12:00 PM
Zoom
Meeting Meeting ID: 977 7729 8962
Passcode: 418310
​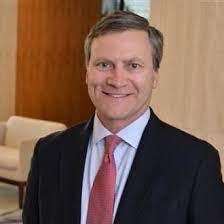 Greg Brower, Moderator
Mr. Brower has served as an Assistant Director and Deputy General Counsel of the Federal Bureau of Investigation (FBI), and as U.S. Attorney for the District of Nevada. At the state level, he has served during five regular sessions as an elected member of Nevada Legislature, including as Chair of the Senate Judiciary Committee. Greg has been an adjunct professor at Boyd Law School, teaching courses in national security law and trial advocacy, and is a member of the advisory board for the law school's Center on Law and Leadership. He earned a bachelor's degree in economics from the University of California, Berkeley, a law degree from The George Washington University Law School, and is a U.S. Navy veteran.
​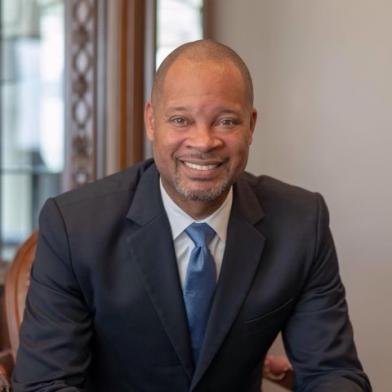 Aaron Ford, Panelist
Before being elected Nevada's Attorney General, Aaron Ford served as the Majority Leader of the Nevada State Senate. He has been the Minority Leader, Assistant Majority Whip, and previously held a leadership role on several legislative committees. He was recognized as best Senate Freshman by the Las Vegas Review-Journal, Rookie of the Year by the Reno Gazette Journal, and Senator of the Year by both Help Animals Nevada and the Nevada Conservation League for his work during the 2013 Nevada Legislative session.
AG Ford earned his B.A. from Texas A&M University in Interdisciplinary Studies and his M.A. in International Education from George Washington University. He also earned an M.A. in Educational Administration, his law degree and Ph.D. in Educational Administration from The Ohio State University.
Before practicing law, AG Ford served as a public school math teacher, shaping hundreds of lives. After teaching, he began his career in law. He clerked for the Honorable Denise Page Hood of the United States District Court for the Eastern District of Michigan and the Honorable Johnnie B. Rawlinson of the United States Court of Appeals for the Ninth Circuit. He spent many years in private practice as a Partner at Snell & Wilmer, LLP and later as Partner at Eglet Adams in Las Vegas.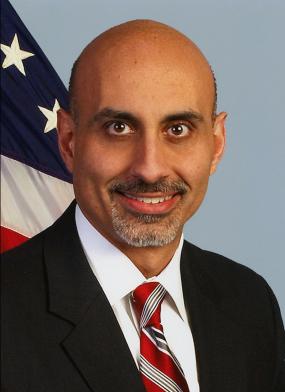 Carl Ghattas, Panelist
Mr. Ghattas has been involved in law enforcement and intelligence throughout his 25 year career. He began his career as a prosecutor in Ft. Lauderdale, Florida in 1993.
Mr. Ghattas joined the FBI in 1997. Upon graduating from the FBI Academy, he worked counterterrorism investigations in the Washington Field Office. Mr. Ghattas deployed overseas to investigate several major attacks against the United States, including the 1998 bombing of the U.S. Embassy in Nairobi, Kenya; the 2000 attack against the U.S.S. Cole in Aden Yemen; and the murder of several Americans in Greece by the Greek terrorist group 17 November. Over the course of his 21 year FBI career, the majority of Mr. Ghattas' focus had been on counterterrorism efforts in the United States and around the world as well as strategically integrating intelligence and operations to ensure intelligence collection aligned with priority threats.
In 2014, he was appointed Special Agent in Charge of the Washington Field Office's counterterrorism program. In 2016, he was appointed Assistant Director of the FBI's Counterterrorism Division.
In February 2017, Mr. Ghattas was appointed as the Executive Assistant Director of the National Security Branch. As the Executive Assistant Director of the National Security Branch, Mr. Ghattas was the fourth highest ranking official in the FBI and led the FBI's operations and intelligence efforts involving all national security matters, ranging from terrorism to espionage to weapons of mass destruction. Under his leadership, the program focused on technical innovation, operational agility, and strategic partnerships.
Mr. Ghattas retired from the FBI in July 2018.
From 2018 until 2020, Mr. Ghattas was a Managing Director at Ernst & Young where he led the U.S. Government and Public Sector (GPS) Cyber practice. The GPS Cyber practice focused on establishing a robust cyber security program for Federal, State and Local clients to address the evolving threat landscape while helping those clients navigate the complex regulatory environment. The practice aided clients in developing a strategic plan to address ongoing cyber risk as well as regulatory and compliance requirements. Additionally, GPS Cyber enabled clients to integrate information security and risk approaches across the enterprise while continually monitoring the security posture of the organization through information security metrics and reporting. The practice ensured cyber capabilities were integrated within EY solutions.
Mr. Ghattas is currently a Senior Vice President at Booz Allen Hamilton in the Justice, Homeland and Transportation business. He provides clients with expertise and insights regarding risk management, performance improvement, cybersecurity, data analytics strategic planning and innovation support.
Mr. Ghattas has received numerous awards to include the Presidential Rank Award for Distinguished Service, the Attorney General's Award for Distinguished Service and the Exceptional Achievement Medal from the Office of the Director of National Intelligence.
Mr. Ghattas earned a Bachelor of Arts from Duke University and a Juris Doctor from Washington University.
​
Mary B. McCord, Panelist
Mary McCord is Executive Director of the Institute for Constitutional Advocacy and Protection (ICAP) and a Visiting Professor of Law at Georgetown University Law Center. At ICAP, McCord leads a team that brings constitutional impact litigation at all levels of the federal and state courts across a wide variety of areas including First Amendment rights, immigration, criminal justice reform, and combating the rise of private paramilitaries.
McCord was the Acting Assistant Attorney General for National Security at the U.S. Department of Justice from 2016 to 2017 and Principal Deputy Assistant Attorney General for the National Security Division from 2014 to 2016.
Previously, McCord was an Assistant U.S. Attorney for nearly 20 years at the U.S. Attorney's Office for the District of Columbia. Among other positions, she served as a Deputy Chief in the Appellate Division, overseeing and arguing hundreds of cases in the U.S. and District of Columbia Courts of Appeals, and Chief of the Criminal Division, where she oversaw all criminal prosecutions in federal district court.
McCord has written about domestic terrorism, unlawful militia activity, public safety, and the rule of law for publications including the Washington Post, New York Times, Wall Street Journal, Los Angeles Times, The Atlantic, Slate, Lawfare, and Just Security. She has appeared on NPR, PBS, CNN, MSNBC, ABC, and other media outlets.
McCord graduated from Georgetown University Law School and served as a law clerk for Judge Thomas Hogan of the U.S. District Court for the District of Columbia.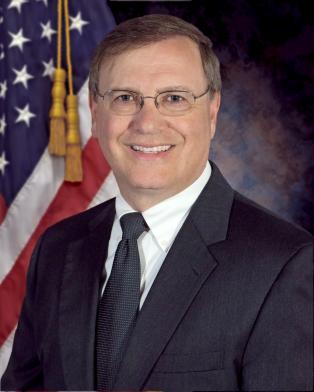 Chuck Rosenberg, Panelist
Chuck Rosenberg had a long and distinguished career in the United States Department of Justice, working his way up through the ranks to serve in senior leadership posts to which he was appointed by two presidents.
From 1994 to 2000, Chuck was an Assistant U.S. Attorney in the Eastern District of Virginia. There, he tried dozens of federal criminal cases before juries and briefed and argued many of those cases to the U.S. Court of Appeals for the Fourth Circuit. Chuck prosecuted cases that ranged from complex financial fraud crimes to violent crimes and espionage.
Chuck's public service included several senior posts at the Justice Department, where his work focused on counterterrorism, counterintelligence, national security, and criminal matters, including as Counsel to FBI Director Robert Mueller (2002- 2003), Counselor to Attorney General John Ashcroft (2003-2004), and Chief of Staff to Deputy Attorney General Jim Comey (2004-2005).
Chuck also served as the United States Attorney for the Southern District of Texas (2005-2006) – one of the largest districts in the nation with six offices, including one in Houston and three on the border of the United States and Mexico – and as the United States Attorney for the Eastern District of Virginia – a district routinely entrusted with many of the nation's most sensitive terrorism and national security prosecutions. As that district's chief federal law enforcement officer (2006-2008), Chuck supervised the prosecution of all federal crimes and the litigation of all civil matters involving the federal government.
After a brief stint in private practice, Chuck returned to the FBI as the Chief of Staff and Senior Counselor to Director Jim Comey (2013-2015). He then served as the head of the DEA from his appointment in May 2015 until his resignation in October 2017.
Since 2017, Chuck has worked as a legal and law enforcement analyst for NBC and MSNBC and is the host of a popular podcast – The Oath with Chuck Rosenberg – widely praised for thoughtful, civil, and apolitical conversations with remarkable leaders from the world of public service. The podcast, which recently wrapped up its fourth season, has been downloaded approximately nine million times and has a perfect 5.0 rating on iTunes. Chuck is a graduate of Tufts University (BA), Harvard University (MPP), and the University of Virginia (JD).